==================
Florida Splendors is supported by our audience. When you purchase through one of our links, we may earn a small affiliate commission.  As an Amazon Associate I earn from qualifying purchases. Your cost is not affected.
If you explored Florida's theme parks, beaches, and big cities, travel off the beaten path. You will discover plentiful unique roadside attractions in Florida.
Sunshine state has a long history as an enthralling tourist destination. Florida has everything from day-trip-worthy excursions to attractive photcaography opportunities. It also has the weirdest attention-seeking landmarks. Still, it has an outdoorsy and wacky pit stop. Travelers who explore Disney World or the Everglades find them. Those partying in Miami or traveling to the Florida Keys discover them too. Hence, these roadside attractions in Florida are discoverable.
And don't forget the more off-road Florida, too. Check out our article on the best hiking trails in Florida.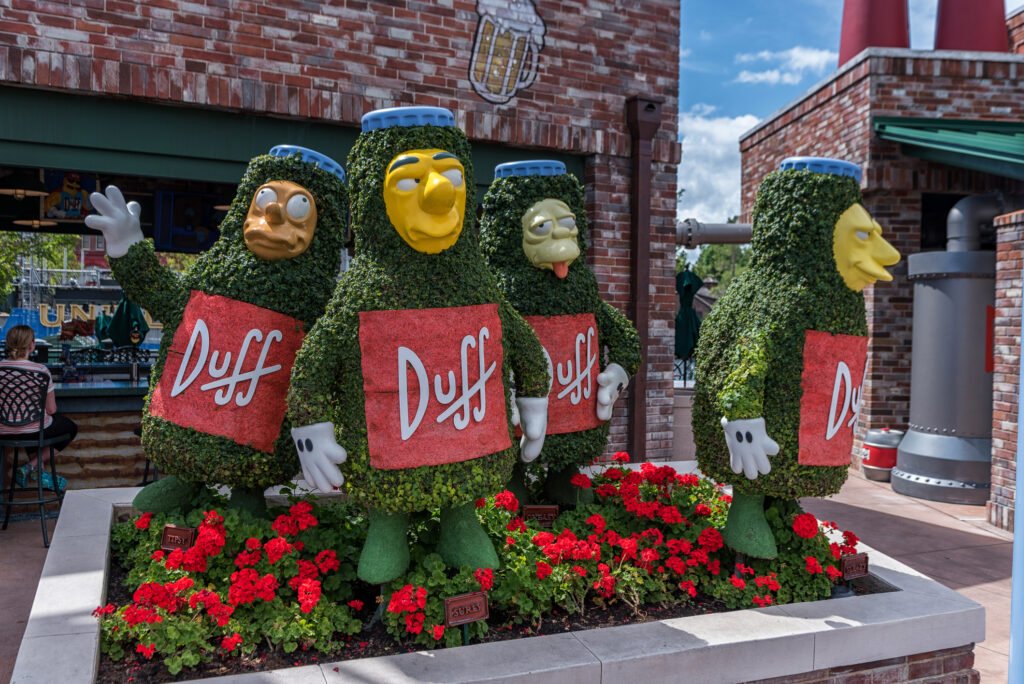 Roadside Attractions in Florida
Say whatever you want about Florida, but it embraces its reputation for strangeness. As such, a trip through the Sunshine State lets visitors see a fair share of roadside amusements. Also, don't forget its festivals. These can boggle the minds of even the most toughened Floridians.
With all that in mind, here is our list of some unique Florida roadside attractions. They will likely make your road trip special.
Unique Roadside Attractions in Florida
1. Skunk Ape Research Headquarters
40904, Tamiami Trail E, Ochopee, Florida
The Everglades may surprise you. It's the likeliest site to discover the American Bigfoot outside the Pacific Northwest. Hairy, smelly bipeds favor the place around the tiny town of Ochopee. It is also where the first-ever Skunk Ape Research Headquarters opened. It's due to the efforts of the
Shealy
brothers, Dave and Jack.
Dave Shealy, the younger and more outspoken of the two, is a self-appointed Skunk Ape expert. He packed his gift shop and wildlife attraction with an assortment of things. It's along US Highway 41 and houses skunk ape photos, lore, skunk ape koozies, and more.
Moreover, throw in a few extra bucks if you wish to witness authentic wildlife. After that, you can explore the reptile collection. It's possible to see a giant alligator and Goldie. Likewise, people recommend this place for its fun exhibits and petting zoo.
2.      Big Betsy, The Giant Lobster
86700, Overseas Highway, Islamorada, Florida
Big Betsy is likely the world's most colossal lobster in Islamorada, Florida. It stands 40 feet long and 30 feet tall in the Rain Barrel Artisans Village. There it welcomes visitors with a smile. A spiny lobster was the model of this enormous and detailed crustacean lobster. Its creator was a renowned sculptor, Richard Blaze.
3. Coral Castle
2855, S Dixie Highway, Homestead, Florida
Coral Castle is also one of the unique roadside attractions in Florida. It's in Homestead, and Ed Leedskalnin built this amusement. After his teen bride-to-be left him before their wedding, Ed shifted to Florida from his home in Latvia. He started making the Rock Gate Park, AKA Coral Castle.
What's more surprising is that giant Oolitic Limestone blocks make the Castle. They are pieces of fossilized corals. Some of these blocks weigh more than 30 tons. So a big mystery surrounds the Castle. How did Ed, who worked unobserved in the night, move those giant stones? It is without a definite answer.
4. Goofy Golf
12206, Front Beach Road, Panama Beach, Florida
Although folks of the Sunshine State didn't invent mini golf, it is where it became perfect. Goofy Golf in Panama City Beach is among the oldest mini-golf attractions. It opened in 1959 and still attracts thousands of visitors.
Due to its features, folks consider it one of the unique roadside attractions in Florida. After all, Goofy Golf features 18-hole miniature golf courses. The owner, Lee Koplin, created and set up a collection of towering figures there. He also installed an enormous monkey, a dinosaur, and a sphinx. Thus, this spot is a fascinating discovery for tourists.
Moreover, these sculptures are interactive and serve as golfing obstacles. Furthermore, many of these fascinating statues have glowing eyes. These features make this unique roadside attraction in Florida an enthralling pit stop.
5. Ochopee Post Office
38000, Tamiami Trail E, Ochopee, Florida
Travel west a mile along the Tamiami Trail to discover a preserved and curious site. The Ochopee post office, due to its size, looks more like an outhouse than a postal office. The United States flag billowing atop is only a bit smaller than it.
Yet, regardless of its littleness, only one staff operates the Ochopee post office. It still functions from when it started in 1953. Likewise, people believe it to be the tiniest mail-collection institution in America. During your trip there, you can get a pre-stamped postcard. Also, you can snail mail it to someone who may find your presence there fascinating. Thus, it's ideal for folks with peculiar interests too.
6. Big Orange
2265 N. Harbor City Boulevard, Melbourne, Florida
When you say Florida, you may think of oranges too. The Big Orange in Melbourne, Fl, belongs to unique roadside attractions in Florida. It's a retro piece of history that catch people's attention.
It was in 1967 when folks created this 15 feet wide Florida roadside attraction. People made it from steel and concrete. Still, the resilient landmark served as an orange juice stand throughout the '60s.
7. World's Smallest Police Station
102 Avenue A N, Carrabelle, Florida
In the '60s, Carrabelle police felt tired of responding to prank phone calls. These came from tourists on their outdoor police call box. So, to get rid of it, they shifted their operations into an old phone booth. People featured this off-beat roadside attraction in several shows. It was on "The Today Show" and "Ripley's Believe it or Not."
While this world's smallest police station (or at least a version of it) is still there, it is no longer functional. Yet, you can find the original by visiting the local Chamber Office.
8. Robert the Doll (East Martello Museum)
3501 South Roosevelt Boulevard, Key West, Florida
Key West, Florida, is full of captivating ghost stories. But, none get the skin crawling quite like Robert the Doll. Fort East Martello Museum is the place to visit if you find the paranormal fascinating. It's where you will see a haunted doll in a glass.
The story of Robert the Doll starts in the early 1900s. A young boy Eugene Otto gets a one-of-a-kind doll from a servant. The boy named his doll "Robert" and became attached to it. Likewise, the doll seemed like an ordinary toy. Yet it wasn't long before it had involvement in paranormal activities. The toy was a part of somewhat terrifying events.
Today, Robert the doll is sitting in the East Martello Museum. The site is where some tourists' say they have seen him change his expressions. Some claim to hear him giggle behind their backs.
9. Dinosaur Gas Station
Harold's Auto Center, 5299 Commercial Way, Spring Hill, Florida
Dinosaur Gas Station in Spring Hill, Florida, is another unique roadside attraction. Also, it was a Sinclair gas station at first. Famous for its dino mascot, the fuel pump has a design of a giant dinosaur. The mimetic building has the shape of the signature Apatosaurus. This fun building is about 30 feet wide, 47 feet tall, and about 110 feet long. So visitors find this site attractive and worth checking.
10. Butterfly World
3600 West Sample Road, Coconut Creek, Florida
Butterfly World in Coconut Creek, Florida, is the world's largest butterfly park. It's also home to more than 20,000 exotic butterflies from across the globe. This gorgeous roadside attraction in Florida entices visitors. After all, it's attractive with its beautiful walkways. Still, it allows guests to encounter many butterflies.
The attraction also features a bug zoo, research lab, and museum. Hence, it provides sightseeing and learning opportunities. Still, the place has more offers. Visitors there can try the exotic botanical gardens and beautiful waterfalls. Likewise, passion vines and more make going there worthwhile. Thus, travelers consider it a notable site too.
11. Weeki Wachee Mermaids
6131 Commercial Way, Weeki Wachee, Florida
The fascinating world of Weeki Wachee Springs is in Spring Hills. It's at the intersection of SR 50 and Highway 19. If you dream of getting close to real mermaids, Weeki Wachee Mermaids is the perfect place.
This unique roadside attraction in Florida is famous for offering mermaid shows. These presentations happen in the underwater glass-sided local theatres and playhouses in Florida. Watching trained professionals with elegant underwater performances is so captivating. Besides watching live mermaids, the place enchants visitors through a boat cruise.
12. St. Augustine Alligator Park
999 Anatasia Blvd, St. Augustine, Florida
The Alligator Park in St. Augustine, Florida, is a zoological park. Because of its offers, the site is one of the oldest roadside attractions. Caretakers first opened it in 1893. Also, it houses more than 24 crocodile species and various mammals, birds, and reptiles. Thus, it's historical and provides creatures for sightseeing.
Also, this zoological park is famous for offering animal performances. Likewise, it has exhibits and educational demonstrations to impress and inform guests. On the back section, you will see a vast bird rookery. The place is where free-roaming birds nest. Some of the creatures there are the wood storks, herons, egrets, and roseate spoonbill.
13. Ray Charles Statue
140 SW Broad Ave, Greenville, Florida
Georgia is the birthplace of renowned musician Ray Charles. Yet Greensville is where he grew up. After his death, the town unveiled a memorial. It showed a giant bronze statue in his likeness sitting with a piano and producing a delightful tune.
Two local artists, Brad Cooley and Bradley Cooley Jr. built the statue for free. But there is more than seeing Ray Charles's fascinating figure. Visitors can also explore Ray Charles's childhood house. Its address is 443 S W Ray Charles Ave. Folks going there may appreciate and find inspiration in the place.
14. Spook Hill
Lake Wales, Florida
If you plan a trip to Lake Wales, FL, add Spook Hill to your itinerary. The gravity hill is an optical illusion where you will see your car rolling up the spook hill. This unique roadside attraction in Florida is a road that became popular in 1950. Driving uphill on Spook Hill will give you the feeling of going downhill. Moreover, since it is a free attraction and a public road, travelers must be watchful of other cars.
15. Sarasota Jungle Gardens
3701 Bay Shore Road, Sarasota, Florida
Sarasota Jungle Gardens is another unique roadside attraction in Florida. It has been relishing visitors since 1939. Famous for its flamingos, Sarasota Jungle Gardens is also home to some animals. It's where guests can feed turtles, alligators, macaws, and lemurs by hand.
Moreover, the garden feels like a tropical jungle. It has an occasional giraffe and ceramic elephant that light up the scenery. Still, it's where a playground and a petting zoo can entice your kids. Adults can also appreciate the vibrant plant life from across the globe.
16. Bok Tower
1151 Tower Boulevard, Lake Wales, Florida
Bok Tower in Lake Wales is Florida's famed singing tower. The complicated and carved neo-Gothic art deco chef-d'oeuvre could hardly be more picturesque. Still, 205 feet carillon opened with Bok Tower Gardens in 1929. It's to attract visitors by offering daily concerts.
Once you have finished visiting its riveting, landscaped grounds, explore E1 Retiro. It's a Mediterranean Revival-style mansion. Still, you can explore the Wonder House of Bartow if you have time left in your itinerary. It's an architectural wonder with its peculiar shapes.
17. Marineland Dolphin Adventure
9600 Oceanshore Boulevard, St. Augustine, Florida
Marineland in St. Augustine has been attracting visitors to dolphin shows since 1939. By the '50s, people celebrated it as the Marineland of Florida. It pulled up more than half a million visitors yearly.
But, in 2006, its caretakers reopened it. After its renovation, folks made it Marineland's Dolphin Conservation Center. It focused more on conservation than entertainment.
Today, it serves as Marineland Dolphin Adventure. It attracts visitors by offering daily dolphin training and shark feeding presentations. Moreso, guests can also enjoy swim-with-dolphin packages. These offers allow tourists to get in the water and say hello to these beautiful mammals.
18. Shell Factory
2787 N Tamiami Trail, N Fort Myers, Florida
Shell Factory and Nature Park is another unique roadside attraction in Florida. Many endorse it as the world's most extensive seashell collection and shell specimens. It opened in the 30s. Now, it features everything a quirky Florida roadside attraction needs. For instance, there is a mini-golf, a wildlife park, a petting zoo, a zip line, restaurants, gem mining, and more.
Moreover, inside the factory, you will admire seashells of every color, shape, and size. Still, it has a variety of shell-adjacent treasures. Some fascinating finds are shark teeth, coral, sponges, and sand dollars.
19. The Fountain of Youth
11 Magnolia Ave, St. Augustine, Florida
The Fountain of Youth is a private archaeological park along Hospital Creek. While there is no evidence, folks endorse the site as the landing point of Spanish explorer Ponce de Leon. Moreso, the park is more than a location famous for fun and lore. Folks always promote it to share authentic history.
You can explore its restructured Timucuan village and Spanish mission too. Also, you can marvel at a 16th-century night sky in the planetarium. Still, of course, don't forget to drink from the spring as natives and travelers have for centuries. Hence, you can have a historical and immersive trip in this park.
20. Whimzeyland
1206 3rd St. N, Safety Harbor, Florida
Floridian artists Todd and Kiaralinda continue to decorate their property. They have been at this for over twenty years. But their paint job is never average. Their home, known as "Whimzeyland," features a mosaic of quality paintings. Also, it has decorative plexiglass, bottle trees, recycled material, and bowling balls.
This project began when the couple went to a flea market and returned with free bowling balls. You will see more than 500 painted bowling balls decorating the entire home. Since bowling balls make the home popular, it is often called a "Bowling Ball House."
Finally
You will want to take advantage of these unique roadside attractions in Florida. Tourists may want to try them regardless of their travel goals. Hence, those planning to visit Disney World or Everglades or have a road trip can enjoy them. They are enthralling pit stops and can make trips exciting. Florida guests can witness quirky sculptures and appreciate natural wonders with these. So it explains why travelers frequent and love being on the road. 
If you've been to any of the locations mentioned, share your experience with us. We'd love to hear from our dear readers. For now, thanks for reading. Good luck, and enjoy your next travels in the Sunshine State!
You Might Also Like The Following:
A Guide to Visiting Lake Okeechobee
St George Island and St Marks Florida – Worth Visiting
FAQs
Why consider roadside attractions?
These amusements add fun to any trip. Instead of heading to leading tourist destinations, visitors can improve their itinerary. Some side attractions make journies more exciting and worthwhile. Sometimes, obscure sites provide more fascinating experiences. Likewise, not all popular locations are comprehensive. Some places even have historical relics and other stuff that are nowhere else.
Are unpopular points of interest worth it?
Yes, they are. Many of the most visited sites can only entertain travelers so much. Unique landmarks and things to do can be appealing to many tourists. Accessible on the wayside, they can be affordable. Also, favored tourist spots can be pricey. Thus, you can save money with side attractions.
Are Florida roadside attractions better than visiting quiet places?
It depends on personal preferences. Some people might like to go to peaceful, quiet places. Others might enjoy the excitement and uniqueness of Florida's roadside attractions.
Roadside attractions can be a fun and unusual way to see Florida's different cities and towns. There are various options, including giant sculptures, extraordinary museums, and amusement parks. These places can be fun for families and people who like to do funny or unusual things.
But quiet places can offer a sense of tranquility and an escape from the hustle and bustle of daily life. For peace-seekers, parks, beaches, and beautiful trails can be refreshing.
The best type of attraction for you will depend on what you're looking for in a travel experience. If you like adventure, Florida's roadside attractions may be perfect, and the best beaches in Key West. But, if you prefer a more relaxed and low-key experience, quiet places might be more up your alley.