==================
A Caveat and Affiliates
First off, a little caveat: within my articles you will find affiliate links, meaning if you buy them, I get a small commission. Your cost is not affected. In addition, I am an Amazon Associate and I earn from qualifying purchases on Amazon.
And yes, if I say that I recommend a product here, it means I truly believe it is a good product. I refuse to recommend any product that I have not researched and believe to be a good value.
Even better, I provide you with a very clear picture of the product, it's use, and the probable value.
Earning your trust is important to me. I run this website myself and the commissions and donations help support the site.
Sound reasonable and fair enough? Let's continue to the article.
==================
See The St George State Park, St Marks Lighthouse Florida, And More
St George Island in Florida is a great local and tourist destination because of the many things it has to offer. It's where the popular beaches, natural marshes, and conserved wildlife are at. The island is not only great for sightseeing but also for doing other fun activities for kids and adults. Thus making an effort to reach it is also worth pursuing.
Also in Florida is the St Marks National Wildlife Refuge. This place is worth trying and even frequenting due to its nature preserve and history. Worthwhile attractions like the St Marks Lighthouse are there. So it's easy to see why people visit it.
These travel hotspots may take a while to reach so you might only visit one at a time. Yet, because of their features, it is justifiable to have the desire to stop by them. Know more about these places in Florida below.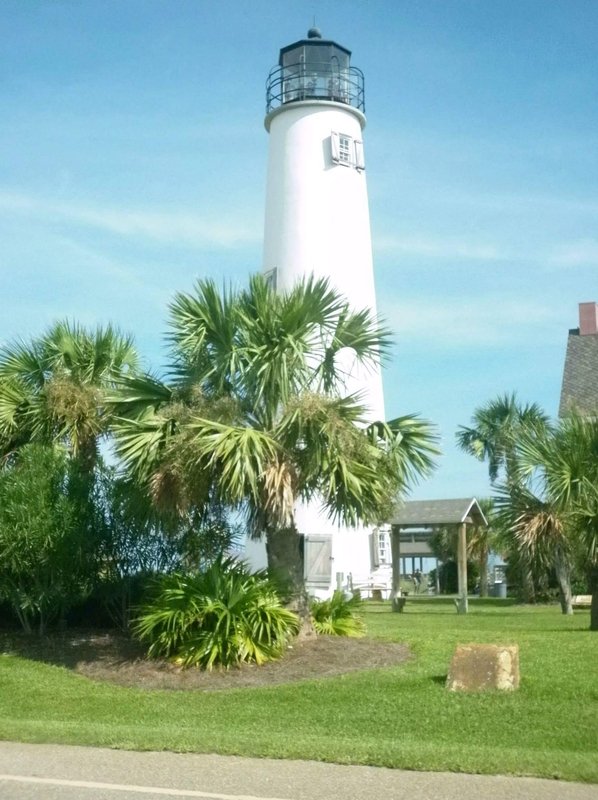 A Brief History Of St George Island and Its Features
This barrier island in the north of the Mexican Gulf has serene beaches and a rich history fit for visitors. It's where the Indians of old once settled centuries ago. Conflicts between them and the European colonists happened there during the 18th century. At some point, the Indian settlers handed a large part of the island to traders too. In due course, folks created a lighthouse there to make the trading easy.
Get There By Land Travel
To get there from Tallahassee, residents and foreigners only need a two-hour drive to the west. Crossing a long bridge may be necessary but at least there is a scenic view to enjoy. The 75-mile travel there is worth it not only for the adventure but also for the break from modern life. The destination promises enjoyment, relaxation, history and culture, and nature all at once.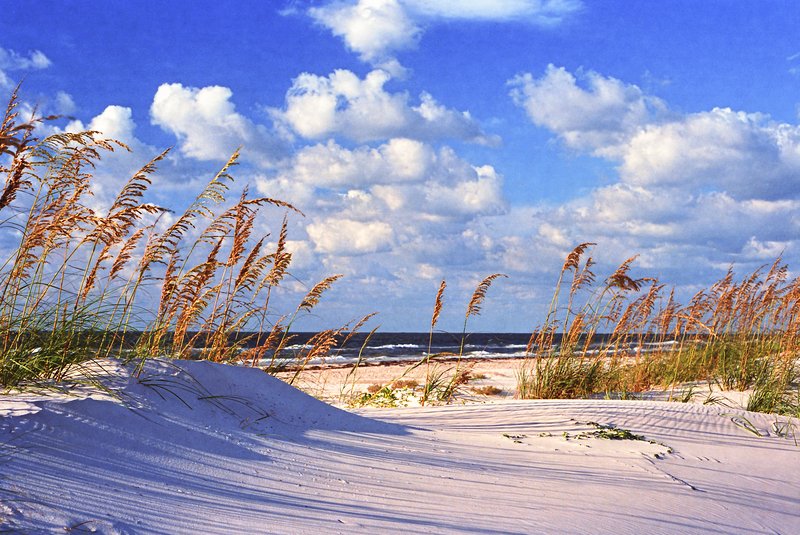 Expect To See These There
Quiet beaches with clean sand and still waters.
Amenities for a picnic, parking, playground, and showering.
Local stores that sell apparel, souvenirs, art, jewelry, and gifts.
Various food establishments
Visiting The St Marks National Wildlife Refuge
Here is a place in Florida where travelers get in touch with nature again to escape the modern world. It's also got a beach for tan and good weather, but this place is rich in untouched and even rare foliage and wildlife. This is also where you can get the history of St Marks Lighthouse and see it upfront.
The bird sanctuary came to be in 1931 to preserve migratory birds. Later on, more animal species and natural habitats got conserved. That would be thanks to the locals and government. Also, because of the people, the St. Mark's Light got preserved. Despite the wars, natural disasters, and other issues, it remains since the 1800s.
Entering The Natural Reserve and Reaching The Light Station
It's easy to get reach the Wildlife Refuge. You take the U.S. Route 98, reach Newport, and turn south from there. Take the Lighthouse Road until you arrive at the entrance of the St. Mark's Wildlife Refuge. If you wish to set foot on the land where the second-oldest light station in Florida is, travel further. From the entrance, you may have to drive 6.5 miles more.
Things Do and To Bring Along
Observe your surroundings. Check the shrubbery, pools, and the likes there. Doing so will let you explore the natural reserve more.

Carry guides like a map and a list of things to expect. These would help you identify where you are and what you are seeing. Take what can let you identify the plant life, creatures, and objects there.

Bring bug spray, food, and water for hydration. These would come in handy during hikes.

Binoculars for close-up views and a camera to capture photos. They are also there so you won't disturb the natural habitats around you.
Ways To Have A Good Time At St George Island
The island is full of sunny and breezy beaches but what makes them great is that they are peaceful. Aside from their serenity, they allow pets and provide opportunities to have fun. Kids and grown folks there can do a lot of things. Here are some of what visitors can do on the island.
Suggested Activities
Sightseeing. For enjoying the moments and photography. The island has some of the most gorgeous views.

Building sand-castle, collecting shells, or doing some sunbathing. Children with their parents and even solo travelers can enjoy these activities. They can be for fun and stress relief.

Swimming in the beach waters. The water isn't only safe and fine, but the beaches are not crowded. So you can enjoy doing it for hours without worry.

Knowing more about the history of St George Island. Those who have a deep interest in how things were and came to be can get some lessons. Travel guides are ready to tell guests stories about the island.

Riding a boat for leisure. Travelers have the option to do some easy kayaking on the serene waters.

Fishing. For beginners and seasoned anglers, various shore opportunities are there to catch fish. The place makes it possible to hook up small, medium, and big kinds of fish.

Hiking, Biking, or Scotter Riding. Folks can take different kinds of trails. They can travel by foot or on a vehicle that they own or is for rent.

Dining. Visitors can enjoy the local seafood and also the scenic views when overlooking the gulf. Whatever your gourmet needs are, the island has you covered.
Things To Do In St Marks National Wildlife Refuge
There are thousands of acres of land to explore in this natural reserve. Yet visitors don't have to feel overwhelmed during their stop there. Locals already established fixed activities for travelers to enjoy. It's up to those who would come to try these things and have a good time.
The sanctuary conserves animals and plants, has trails to take, and classes to offer. Also, it's where a historic lighthouse lies. So it's possible not to ever have a dull moment once you're there. Here are some of what guests might find interesting to do there.
Recommended Activities
Walking. This can be a perfect place to do some hiking. It's a natural spot where there's fresh air, a great view, and various paths to take. The vastness of the sanctuary may compel one to do hours of traveling on foot.

Hunting and fishing. The government allows for these things to cater to visitors. But there are only schedules for when people have permission to do them. Some locals can go with people and even provide a tour during a hunting or fishing trip.

Study. There are local teachers in the area who can teach about the animal and plant species there. Still, some lecturers even give the history of St Marks Lighthouse that is within the area.

Picture-taking. Guests of the bio reserve can also take photos of the wildlife and vegetation there. They can even capture images of the structures and artifacts they would come across.
In Conclusion
Travelers who are visiting Florida may want to try St George Island. If beach activities are what they are after then this place is perfect. There, people can enjoy the sun, sea breeze, unique activities, and rich history.
There's also the St Marks National Wildlife Refuge for nature lovers. A trip here makes it possible to have a sort of escape or to get in touch with the natural world. Visiting the place will make it possible to encounter uncommon and endangered wildlife. The same goes for seeing exotic and threatened plant species.
Both Florida destinations are worth it because of their features. You can choose to visit one or two of them, depending on your availability and interest. As long as you're prepared to go there, you should be fine.
Read More:
St. Marks National Wildlife Refuge: Naturally Beautiful
Shine on: The return of the light in the St. Marks Lighthouse over Apalachee Bay