==================
A Caveat and Affiliates
First off, a little caveat: within my articles you will find affiliate links, meaning if you buy them, I get a small commission. Your cost is not affected. In addition, I am an Amazon Associate and I earn from qualifying purchases on Amazon.
And yes, if I say that I recommend a product here, it means I truly believe it is a good product. I refuse to recommend any product that I have not researched and believe to be a good value.
Even better, I provide you with a very clear picture of the product, it's use, and the probable value.
Earning your trust is important to me. I run this website myself and the commissions and donations help support the site.
Sound reasonable and fair enough? Let's continue to the article.
==================
Visit The Lakes in Miami and Other Parts Of Florida
Indeed, there are thousands of lakes in Florida, covering millions of acres of land. That fact is awe-inspiring, but some of them being tourism destinations is way more awesome. Select pools situated in different parts of the state have many tourist attractions. With them, travelers can have some respite from their busy lives and amusements to enjoy. Thus, the top Key West things to do are worth checking.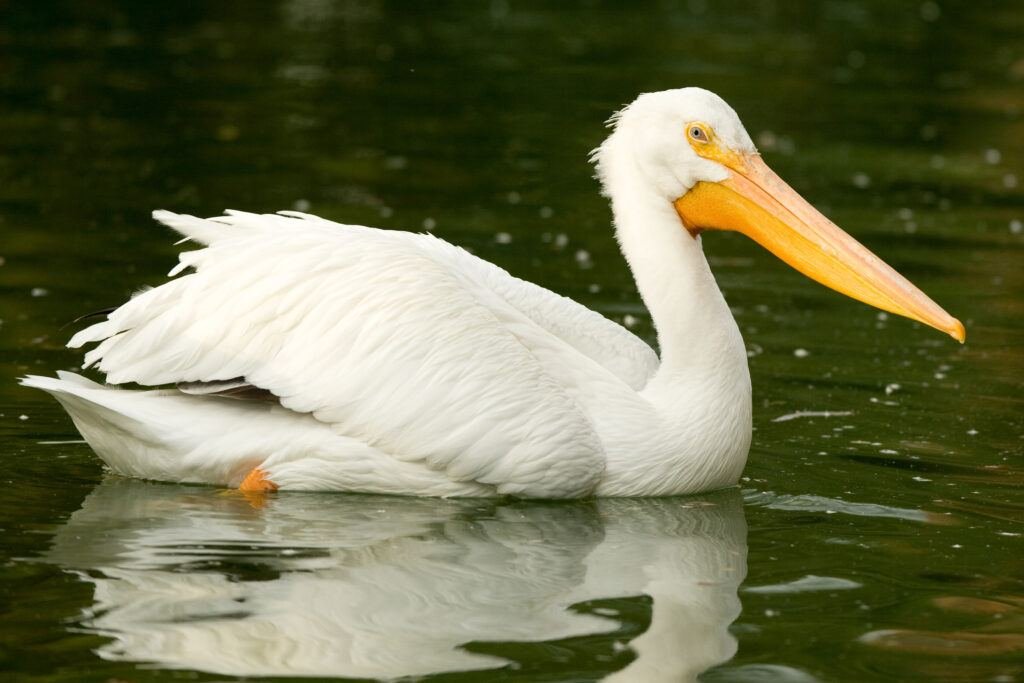 What You Can Expect From The Freshwater Lakes In Florida
The lakes can provide for those seeking adventure, culture, education, and ecotourism. So most of the various reservoirs there are great for nature lovers. They are even for individuals after gastronomy, shopping, landscape, or events. It's only because modern facilities and amenities for travelers surround them.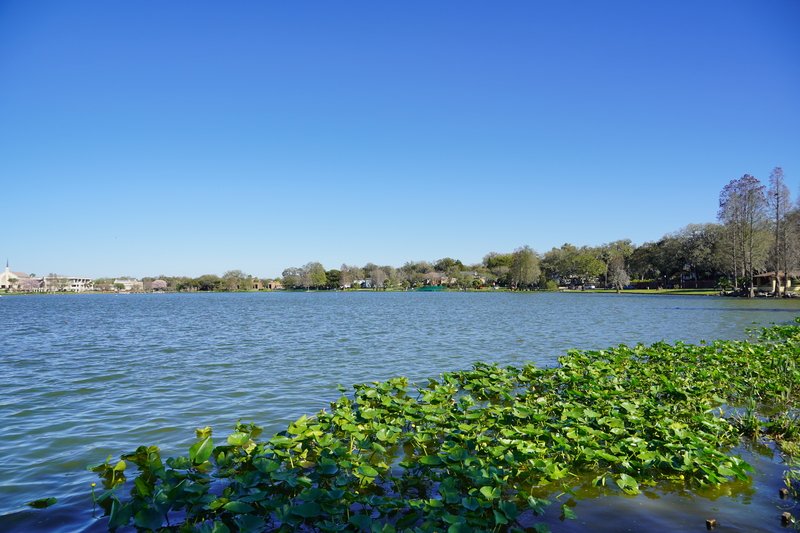 Yet, before planning a trip to visit at least one, it would be ideal to do some reading first about the top Key West things to do. After all, traveling can be far more enjoyable when you set the things to do in advance.
This video showcases some of Florida's beautiful lakes, including Crescent Lake for fishing, Blue Cypress Lake with picturesque cypress trees and clear water, and Lake Tahoe Caliga, the largest lake in Osceola County.
Check The Best Florida Lakes For Swimming
Many travelers go to Florida lakes during long breaks, summer, and the holidays. It's likely because of the calm waters and clean environment that makes an ideal for a getaway. Often, these pools are conservation sites with plenty of travel amusements. So it's doubtless that those who love swimming will enjoy them.
Here are some examples of worthwhile lakes to visit.
Madison Blue State Park
This area is one of the most popular state parks with a swimming hole that people come to visit. It has one of the lakes in Florida that is a first-magnitude spring. Discharging millions of gallons of water daily, it is one of the largest spring lakes. The water is blue, clean, clear, cold, and deep. It's normal why folks travel far from where they are to Madison County for this.
Guests visiting the park swim and do cave diving. That's because, aside from its pool, the place offers underwater caves. Still, this scenic spot provides visitors with woods and even wildlife to enjoy. Thus, it's a great location to relax, get soaked, do some photography, and do scuba diving.
Silver Glen Springs
This one is yet another first-magnitude spring that a lot of tourists love. Even if it is less popular than the other natural spring lakes, it does get crowded from time to time on the weekends. Because of its features, it is also one of the best Florida lakes for swimming.
Its area being 200 feet from north to south makes it comprehensive and perfect for exploration. Shallow areas for swimming and deep spots for scuba diving have clean and clear waters. There are also manatees there during certain times of the year. Plus, surrounding the lake is a well-preserved national forest also to explore. So you get a lot when you visit this location.
Wekiwa Springs State Park
This public place is a state park where a traveler can visit a spring that is also considered the biggest lake in Florida. Even if the local authorities only shallow swimming here, it's still worth pursuing. Here you can swim in crystal clear waters and do camping, sightseeing, and even hiking. The spring is also where lush hammocks and certain wildlife animals are. So it makes the spot a great tourist hotspot.
If the water levels are high enough, manatees can migrate together to the headspring at Wekiva Springs State Park. They would have to cross the Wekiva River to the St. Johns River. There have been stories of sea cows eating the area's lush greenery. This activity goes on despite the shallowness and narrowness of the river.
Guests who arrive can try swimming in the spring lake once they've settled. But they can also do some paddling if the idea appeals to them. The park has some canoes and kayaks for rent. There are also trails and picnic pavilions with charcoal grills ready for relaxation.
Rainbow Springs State Park
It is one of the best Florida lakes for swimming that becomes crowded often. During the weekends and holidays, many tourists visit this spot. This occurrence is a usual thing because of what the park waters offer. The reservoir is cold and 5 to 18 feet deep, with plentiful wildlife and surroundings. Thus it's an ideal summer spot that makes room for many fun activities.
Children and adults visiting the park always swim in clean and fresh waters here. Millions of gallons flow from different vents to keep the waters clear as crystal. Local tourism also offers tubing, canoeing, kayaking, and snorkeling. In that way, fun stuff preoccupies travelers during their trip.
Larry and Penny Thompson Memorial Park and Campground
It has one of Miami's many pristine freshwater lakes that has a beach for outdoor swimming. Also, it so happened that it's the most extensive camping ground in Miami-Dade county. So, here, you can swim to your heart's content and enjoy a lot of nature activities while you're at it.
It's excellent for swimmers because it has pods and nearby areas for baths and laundry. Aside from taking a dip in the water, in this park, you can also have outdoor meals in the picnic shelters for guests. If you're adventurous, you can also include hiking as part of your journey in this campground.
Lakes For Fishing Are Also Available
Fishing can be fun in many ways, and you can do it on the lakes in Florida. The activity can allow you to experience the outdoors, learn or develop a skill, and catch fish. For sport, pleasure, or food, try it in the fishing capital of the world. Here, you capture the creatures of the deep and see and learn from the experts.
Here are some lovely locations where you could try angling with locals and other travelers.
Lake George
This spot is one of the lakes where you can catch different fish for sport and consumption. It ranks second in the best bass fishing lakes in Florida. Here you could catch crappie, striped bass, and largemouth bass fish. You may also set the hook on bluegill and shell cracker fish.
But, aside from angling, you may also enjoy doing other things on this lake in North Florida. After all, it is a location where you can also enjoy the beach and fine dining. Yet, you have different spots to choose from if you're after things that only relate to catching fish. It's because this place has many piers and also bays that cater to anglers.
Lake Tarpon
The largest lake in Pinellas County, West Central Florida, is also great for fishing. Its surface area is 2,500 acres, and home to various fishes. The striped bass, blue bream, largemouth bass, blue tilapia, and catfish are some of them. The marine life in this area is well-preserved. So locals and tourists can enjoy fishing here and likely take some home.
It is one of the designated fishing lakes in Florida, but it has more to offer than freshwater fish. It is a pool close to tourist hotspots where one could have a good time. Not far away is the Replay Amusement Museum, which hosts some beloved arcade games. It's also close to the Tarpon Springs Aquarium and Animal Sanctuary. Hence Still, it's where
preserved, and rare animal species
are. The spot is where you can hold, pet, and feed exotic and local wildlife animals. So you get many opportunities with this lake.
Lake Okeechobee
Here is where you can do largemouth bass fishing throughout the year. This freshwater lake in South Central Florida can allow you to go home with fish of different sizes. So travelers visiting the pool can expect to get not only quality fish but also plenty to take home. But, of course, some Redear sunfish and bluegill fishes are here too.
Being the largest freshwater lake in the state, it is home to diverse habitats too. Visitors may have birding and other wildlife opportunities through boats and other tours. After all, alligators and other reptiles, plus amphibians, are there to see.
Make Time for the Lakes in Florida
Lakes in Florida get a lot of visitors, and it's understandable why. The clean, clear, cold, and blue waters make excellent tourist spots for warm days. Even their surroundings make these bodies of water perfect getaway spots. These lakes have preserved habitats of creatures and vegetation that are worth seeing.
It may be difficult or impossible to reach them all at once, but that is fine. Visiting at least one or two at a time is already worth it. Of the thousands of lakes in Florida, they are the best for swimming and fishing. So spending time and money to the top Key West things to do to get to them is an actual investment. Also, don't miss out on the vibrant wonders of rainbow springs for a colorful adventure awaits! Embark on a colorful adventure today and immerse yourself in its breathtaking beauty.
What do I need to carry for a day at the lake?
There are several travel items to take. But when traveling, it's crucial to take it easy. After all, being loaded may be problematic and unhealthy. We can help you with packing pointers to make your trip exciting rather than fruitless. Here are our top recommended items to bring:
You'll likely be craving ice-cold water on the long, arduous, and humid journey back. You do not have to pack only water, though. Drinks in cans are also hydrating. Moreover, they are excellent for quenching your thirst when you need a break. Also, sunscreen will shield your skin from ultraviolet B (UVB) and ultraviolet A (UVA) waves. Using it gives you a greater chance of avoiding skin cancer and sunburns. Still, it's essential to eat. When several hours pass after meals, and your blood sugar levels fall, taking snacks delivers you an energy boost. Moreover, having them reduces appetite and helps you avoid overeating.
Are the waterways in Florida suitable for swimming in?
Lakes in Florida are often safe to swim in. But there have probably been alligator attacks and catastrophes there. Alligators love to eat small animals. So they may ambush dogs and cats. Young children should never be left unaccompanied or permitted to swim alone in any lake.