==================
Florida Splendors is supported by our audience. When you purchase through one of our links, we may earn a small affiliate commission.  As an Amazon Associate I earn from qualifying purchases. Your cost is not affected.
BUTTERFLY MUSEUMS AND BUTTERFLY GARDENS IN FLORIDA TO VISIT
Butterfly gardens in Florida offer a chance to see these beautiful creatures in their natural environment. As they fly freely from one beautiful bloom to another, you may find yourself lost in the sheer wonder of nature. In fact, many enthusiasts return for more ventures and find photography almost simple with so many colors and textures.
Yes, the best place to enjoy butterflies continues to be in these butterfly gardens. That is unless you have a backyard established for calling them to you. . They don't use social distancing techniques. Males and females feel no shame in chasing each other around. Young swallowtail caterpillars consume leaves while lined up in a row, touching each other evenly. In a butterfly garden in Florida, life is always like this.
Butterflies' feelings show on their wings. The wings of a swallowtail eating nectar from a red Penta and flutter a lot. When a butterfly finds a host plant for depositing eggs, it returns after time, laying one egg at a time and repeating this dance. Butterflies enjoy a fantastic time, especially in the summer when there so many flowers bloom.
But, and there's always a but, we're still mostly indoors, so butterflies aren't on the whiteboard timetable we've meticulously crafted. The majority of us are still opposed to being in large groups. That's a great concept.
We'll let you in on a bit of a secret: the butterfly garden in Florida is relatively peaceful. There are no crowds here, unlike restaurants, pubs, and beaches. So now is a terrific time to go butterfly viewing – be exposed to colorful life on the wing – preferably early in the morning before it gets too hot.
Why visit a butterfly garden in Florida?
Here are some suggestions to get you started: There are two sorts of butterfly gardens in Florida: within screened spaces where you are sure to view butterflies and outdoors spots where you take your chances and hope they are present. Please take pleasure in them all.
For the botanically oriented, Florida's gardens are lush havens. For a relaxing day trip, see the Sunshine State's gardens, or take a statewide tour of these gardens. You visit the gardens of Florida to be inspired and enchanted.
Imagine walking down a garden path into a tropical paradise in Orlando, a jungle by design. Plants grew on top of and under one other in a kaleidoscope of greens, with leaf designs that stole your breath away.
You were instantly enamored and desired more. The concept garden depicts activities that may be done at home, such as gardening in a raised bed to avoid having to stoop.
Different paths lead to the thought garden, including brick and stone walkways and concrete fun walks with various designs. So instead of being afraid, you thought, "Wouldn't making a garden path fun?" Ah, the joys of inspiration.
Nearly 150,000 species of lepidopterans have been identified worldwide; however, most moths, with just approximately 20,000 species of butterfly. There are around 765 butterfly species in North America, excluding Mexico (almost 2,000 species!).
In the eastern United States, Florida has the most diverse lepidopteran population (almost 3,000 species). Experts have identified 170 native butterfly
species in Florida, with another 30 classified as non-native or stray strays. Florida's official butterfly is the zebra Heliconian (Heliconius charithonia).
Over 60 unusual butterflies have been identified as endangered in Florida, and their plight is still being investigated. At least 44 species have been classified as endangered or critically endangered, with four of them being on the endangered species list of the United States Fish and Wildlife Service. Only the far south of the state supports all four federally recognized species.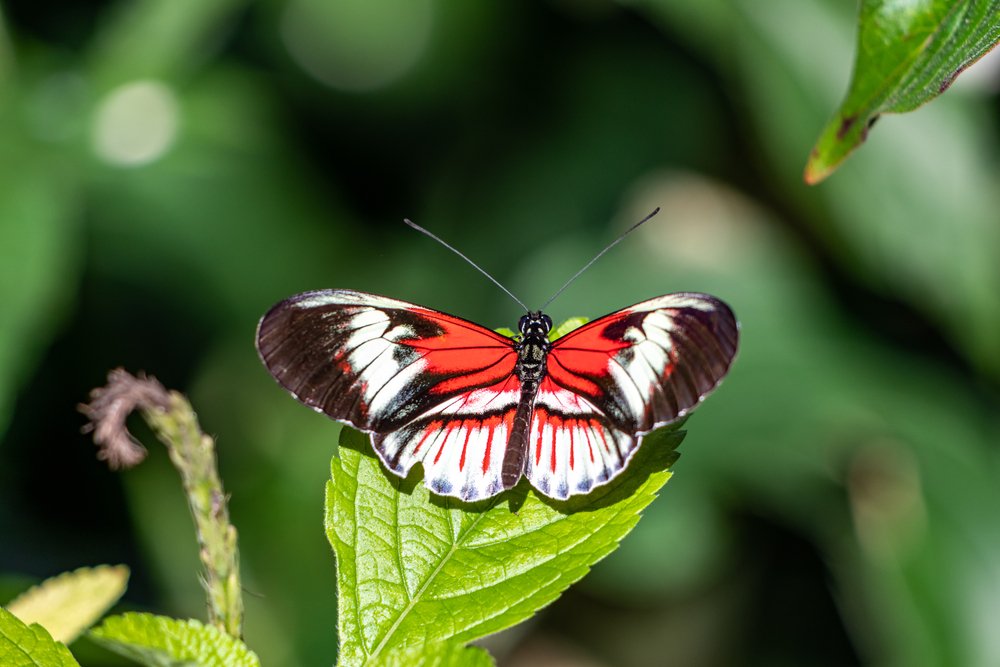 A brief list of butterfly museums and butterfly gardens to visit in Florida:
On the North American continent, Florida's peninsula lies at an unusual location. Flanked on three sides by warm seas, its latitude remains the same as some of the world's most excellent deserts are two key elements that considerably contribute to its varied climate.
The weather gradient from north to south may be substantial since north Florida is closer to and resembles a temperate zone, while the southern section of the state is a tropical zone.
The state's climate heavily influences the distribution of butterflies in Florida. Butterfly populations are similarly linked to a wide range of appropriate environments. Butterflies, like many other creatures, can be generalists or specialists in their preferred environment. As a result, the life cycle of a Florida butterfly can cross paths with over 60 different types of natural communities found across the state.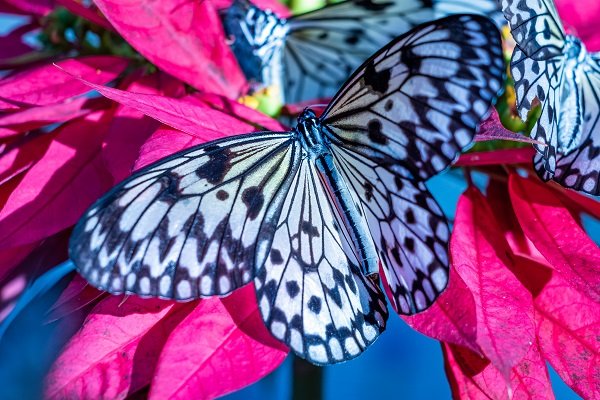 Below we share some of the best butterfly gardens in Florida to visit,  When you visit, you might take along one of these favorite field guides, too!
Butterfly Gardens in North Florida:
Florida Museum of Natural History
Location: https://g.page/FloridaMuseum?share
Butterfly Rainforest
Location: https://goo.gl/maps/kTSD6xBvZ2EmPAkh6
Butterfly Gardens in Central Florida:
Lukas Nursery
Location: https://g.page/LukasNursery?share
Harry P. Lew Gardens
Location: https://goo.gl/maps/nTHpHkHvFfc8xYfC9
Butterfly Gardens in Southwest Florida:
The Butterfly Estates
Location: https://goo.gl/maps/VGeqx5GvK4mN5RHi6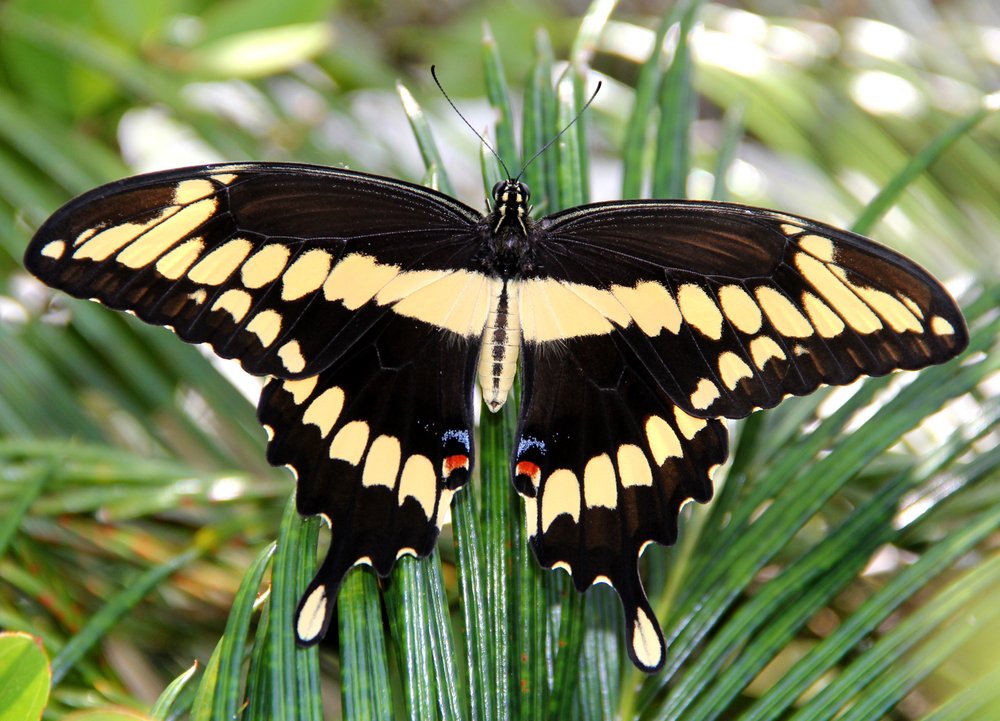 Butterfly Gardens in Southeast Florida:
The Butterfly World
 Location: https://g.page/butterfly-world-coconut-creek?share
Need help identifying butterflies: Try this free app!
Conclusion:
The state of Florida hosts a variety of attractions. However, Florida's insect-savvy knows that it's also an excellent site to go butterfly-spotting. That's attributable to the region's lengthy period of hot, humid weather, which proves beneficial to the abundance of butterflies.
There is a comparatively long peak season for butterfly viewing in Florida that lasts half the year, from April to September. And you'll find beautiful butterfly gardens in Florida all around the state. So, when you get a chance to visit Florida, we recommend you visit these beautiful butterfly gardens. Enjoy Florida's nature!
Read More