==================
A Caveat and Affiliates
First off, a little caveat: within my articles you will find affiliate links, meaning if you buy them, I get a small commission. Your cost is not affected. In addition, I am an Amazon Associate and I earn from qualifying purchases on Amazon.
And yes, if I say that I recommend a product here, it means I truly believe it is a good product. I refuse to recommend any product that I have not researched and believe to be a good value.
Even better, I provide you with a very clear picture of the product, it's use, and the probable value.
Earning your trust is important to me. I run this website myself and the commissions and donations help support the site.
Sound reasonable and fair enough? Let's continue to the article.
==================
Explore These 10 Nature Trails in Central Florida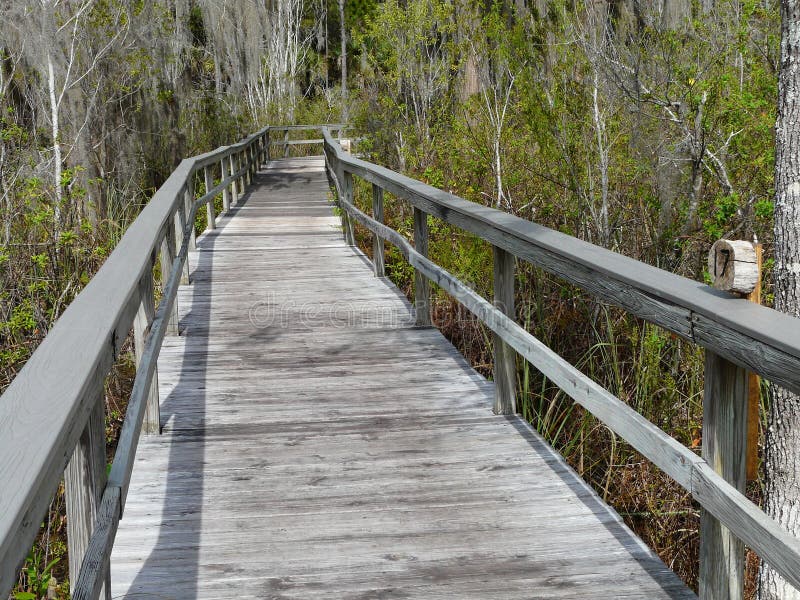 Are you looking for outdoor activities in Orlando and surrounding areas? Do you want to find the best nature trails in Central Florida? Single hikers, friends, and even entire families enjoy walking through nature trails. Enjoy these trails any time of the year as Florida is indeed the Sunshine State. However, many find the best time to walk Central Florida's nature trails is between October and April when the sun and humidity are at their lowest.
Discover nature with your family on one of the nature trails in central Florida. Hikes with the family are a perfect way to unplug, improve mental and physical fitness, and appreciate the breathtaking scenery of Florida.
Remember to bring plenty of shade, sunscreen, and mosquito repellant with you on your Central Florida hiking trip, no matter what time of year it is.
Top 10 Best Nature Trails in Central Florida
The Ocala National Forest is one of Central Florida's most popular hiking destinations. The Ocala National Forest is a beautiful place to explore and walk for everyone. Another great feature of the Ocala National Forest is that it is not only an excellent spot for camping, but it also has a variety of other amenities. For example, after your hiking in the Ocala National Forest, you can swim in either on-site pool.
Visitors are also welcome to use some of the available canoes. Because of the many walking trails open, families love being able to hike in the Ocala National Forest. Take in the cool air, marvel at the incredible birds, and marvel at the bounty of nature that the Ocala National Forest has to offer.
The Bear Creek Nature Trail is a hiking route located in the Winter Springs area of Central Florida. Bear Creek Nature Trail is a fantastic hike that offers everything you might like on your hike. Hikers on the Bear Creek Nature Trail, for example, can stroll through nature and take in all of its beautiful beauty. When the Florida sun is too bright, there are plenty of shaded areas. When you need to unwind, go to the Bear Creek Nature Trail.
At this lovely trail, take in all of the gorgeous trees and plants. Oaks, palms, and cypress trees will be visible throughout your hike. You will never get stuck on the Bear Creek Nature Trail because you will be able to follow down the creek's course. Hiking in this area is a fantastic experience.
The Withlacoochee State Trail is another scenic spot in Central Florida that is a perfect place to hike. The Withlacoochee State Trail is an ideal place to walk because of the ample space for all visitors. Visitors to this trail will find that it is one of the longest in Central Florida. Because of the paved path that tourists want to stroll along, this would be a nice place to hike.
Hiking the Withlacoochee State Trail will quickly become one of your favorite pastimes and one of the top ways to unwind and clear your head of worries. During your stay here, you will undoubtedly experience harmony and tranquility.
The trail is an excellent location for both skill and fitness levels in cycling, hiking, biking, and skating due to its relatively flat terrain and numerous access points. An unpaved equestrian trail parallels a section of the paved trail.
The Harry P. Leu Gardens are ideal for those looking for a more scenic walk in Central Florida. On your hike through Harry P. Leu Gardens, there is more to see. There are several different gardens to visit. This garden's scenery is flawless and breathtakingly stunning. Another fantastic feature of this garden is that you will attend all of the activities or shows. Any of the exciting events and games you will participate in at Harry P. Leu Gardens are family-friendly.
Bring the kids to this place to see the storytime. Keep track of all that happens at Harry P. Leu Gardens during the year on a timeline. On Mother's Day and Father's Day, admission is still free for moms and fathers. In March, the garden opens its doors for its annual Plant Sale. On free days, come as early as possible because it is still crowded.
For starters, it's a popular family destination due to the vast and shallow spring lake, which has a rocky bottom and is incredibly clear. Alexander Springs is another popular hiking destination in Central Florida. Following your walk, you'll be able to enjoy some of Alexander Spring's other features. For example, you can dive, canoe, or kayak in the springs.
On your visit to Alexander Springs, you will also have the chance to visit the recreation center. At Alexander Springs, you can spend time with friends or relatives. Though Alexander Springs is primarily a spring, there are many places where you can hike during your stay.
It is the busiest of the Ocala National Forest's recreation areas, and it will close until parking space reach. A parking reservation scheme is in the works. It's best to go early on a weekday, particularly if you want to swim or snorkel or if you're planning a camping trip.
 The Seminole Wekiva Trail is famous for visitors. People cannot get stuck on this hiking trail because it is well-lit, and the trails are well-defined for hikers. There is also a shaded field where the light won't be too hard on the face when it shines. The Seminole Wekiva Trail will enhance your hiking experience. When you have the opportunity, go hiking on the Seminole Wekiva Trail.
The Seminole-Wekiva Trail, which runs along the old Orange Belt Railway line, provides a scenic contrast to Altamonte Springs' busy streets. This 14-mile path is one of Seminole County's most common and well-marked trails. An excellent track for a leisurely cycle trip. You're on a broad road that shade by trees. There are several intersections, which necessitates a great deal of stopping and watching for traffic.
This hiking forest is amongst Central Florida's most scenic nature trails, established by the Florida Legislature in 1994. The part of the Kolokee Loop that winds high over the Econlockhatchee River, which empties into the St. Johns River, is a highlight. It also has a short section of the Florida National Scenic Trail, which runs for around 1,300 miles from Big Cypress National Preserve to Gulf Islands National Seashore in the Sunshine State. The Kolokee Loop also includes a section of the Flagler Trail, an old railroad bed.
The Econ River consider as a Waterway of Outstanding Natural Beauty in Florida. Alligators are among the wildlife that can see along the Kolokee Loop. The Kolokee Loop at Little Big Econ State Forest is easily accessible from the Barr Street Trailhead on Geneva Drive. Moreover, it entitles the country's most family-friendly hikes by the American Hiking Society.
The magnificent 7.1-mile loop trail is a rugged hiking trail that snakes over very rough and rocky terrain. A section of the nature trail passes across the St. Johns Canal, Florida's longest river at 310 miles. White-tailed deer, alligators, and river otters are all frequent sightings in the Black Bear Wilderness Area.
If you're fortunate, you might even see an elusive Florida black bear: Just the most seasoned hikers should try the entire remote trail at Black Bear Wilderness Area, and be sure to bring a decent pair of hiking shoes, plenty of water, and bug spray for the long climb. The 10.2-mile trail at Wekiwa Springs State Park in Apopka is another scenic Central Florida hiking trail where you can see Florida black bears.
Locals call it Turkey Lake Park" because there is so much to do here that you might spend a whole day here with your family. Also, there are both paved and natural-surface nature trails as a choice. I recommend beginning your visit at the animal farm (which has horses, goats, pigs, turkeys, and other animals) and then moving on to the adjacent nature trail, which has immersive nature play stations for kids. Two playground areas, exercise stations, and picnic pavilions are among the other facilities.
Tibet-Butler Preserve, a nature refuge within earshot of Walt Disney World, offers 3.6 miles of very well and friendly hiking trails for family enjoyment. In addition,  with its large, scenic nature center and well-kept trails, Tibet-Butler Preserve provides a respite from Orlando's dense urban sprawl west.
The family-friendly Tibet-Butler Preserve, located along State Road in western Orange County, offers many exclusive nature trails, including Fallen Log Crossing, Tarflower Loop, Osprey Overlook, and Screech Owl Trail. The Osprey Overlook provides a spectacular view of Lake Tibet, with eagles, ospreys, and hawks often flying overhead.
Conclusion
It's fun to hang out with family and kids. And if you live in Florida, there's no shortage of those enjoyments. Try the hiking trail above and let us know in the comments how you like this place.
Read More
Bicycle Trails in Central Florida
Hiking Trails in Orlando, Florida
Kayaking with the Manatees in Florida
Experience Kayaking the Florida Everglades
Point of Interest: Salt Springs in Ocala National Forest are ancient subterranean springs that flow year-round at a constant temperature of 72 degrees and pump about 53 million gallons of crystal clear water per day.