==================
Florida Splendors is supported by our audience. When you purchase through one of our links, we may earn a small affiliate commission.  As an Amazon Associate I earn from qualifying purchases. Your cost is not affected.
Who are Florida snowbirds? Want to spend the cold winter months in sunny Florida? Are you looking for snowbird rentals in Florida? Here's everything you want to know about Florida snowbirds. This piece also includes how you can reap the benefits of this seasonal migration!
The history of Florida snowbirds dates back to the likes of a few people. Folks like Henry Ford, John D. Rockefeller, and Thomas Edison belong to them. These individuals head south to Florida to spend winters in a warm and sunny place. Also, this activity or seasonal migration is popular.
Throughout the years, it became convenient to do this. It's thanks to the travel options, internet, and many snowbird rentals in Florida. The dream of spending cold winter months in sunny Florida is now more attainable. Besides its bright, warm weather, the low cost of living is a bonus. Thus, it proves why the Sunshine State is an attractive winter destination.
Who Are Florida Snowbirds?
The term "snowbird" actually refers to people, and not birds. The word is a nickname for a dark-eyed junco bird. Yet the expression is for a group of seasonal migrators. It points to people who travel to places with warmer climates during winter months. Folks first used the term in 1023. They used it to refer to seasonal workers who migrated south for the winter months. But, by 1979, it became a common term for a group of tourists (usually retirees) who flocked to the south.
Florida snowbird season starts from October through May, with northerners flocking to Florida. This time is when the Florida weather is perfect for outdoor activities. It's when northerners often go on trips to hang out and stay active in the open.
Moreover, as soon as the Florida snowbird vacation season starts, Floridians prepare themselves. They ready for traffic congestion, crowded public places, and packed restaurants. Snowbirds make the most out of their seasonal migration by staying busy. Also, they fill their schedule with outdoor diversions. Part of their trip often involves socializing and enjoying Florida's picturesque tropical settings.
Interesting Facts About Florida Snowbirds
The term snowbird is almost a hundred years old. It names tourists or migrants flocking Florida during winter time.
The State sees up to 5% population growth during the snowbird season.
Besides the beautiful warm weather, snowbirds visit for various other reasons. They travel to enhance their physical and mental wellness.
It's when Florida's monthly rental and real estate markets sectors see massive growth.
Most of these northerners document their stay. Because of that, they have more detailed blogs than the younger population.
Stay stylish and protect your eyes in the Florida sun with our range of sunglasses. Discover the must-have accessory for all Florida Snowbirds! #ads #commissionsearned
How Many Snowbirds Flock To Florida?
Florida is one of the most famous and attractive travel destinations. So, for the most part, it is impossible to distinguish snowbirds from regular tourists. Yet, the number of  snowbirds fl coming here to enjoy the weather is as high as six figures. Hence, Florida's population has grown up to 5%. This increase in the number of people makes it hard to find cheap snowbird rentals in Florida.
If you want to know the impact of snowbirds on Florida's population, you can observe the crowd changes. See the groups of people in the restaurants or notice the traffic congestion on the streets. Also, the effect of overcrowding is more noticeable in retirement communities. Because of the crowd influx, retirees need more tee time on popular golf courses. It's despite these grounds having hundreds of holes.
How Long Can Snowbirds Stay in Florida?
American snowbirds don't have any limitations and can enjoy their stay as long as they want. But, the ones from other countries like Canada have certain restrictions. For instance, American authorities limit Canadian snowbirds who hold a B1/B2 visa. They can only stay for up to six months. Yet, the foreign snowbirds can extend their stay if they have bipartisan support. They can remain in the Sunshine State for up to eight months.
Do Snowbirds Need State Identification?
State identification is crucial for snowbirds who flock to Florida. They need it to find winter rentals in Florida to enjoy summer. After all, most of them need to know if it's necessary to update their driving licenses. Some factors affect the updating process.    
For instance, one of their concerns is their primary address. Most Florida snowbirds decide to remain inhabitants of their place of origin. It's because such a condition benefits them. It helps them update their state identification according to state laws.    
In contrast, some snowbirds make the Sunshine State their primary address. It's for them to enjoy tax benefits and cheaper living expenses. Still, putting your primary address on your tax returns involves several legal implications. So, we encourage speaking with an accountant before finalizing your primary dwelling.    
Once you are clear on your address, it will be easier to update your state identification.
Where Do Snowbirds Go in Florida?
So, where do snowbirds go in Florida? No matter where you stay as a snowbird, the Sunshine State is for winter rentals in Florida. But, some areas are more popular than others. Most northerners go near significant airports and far from critical cities. They select these locations to enjoy affordable living.    
Moreover, when looking for cheap snowbird rentals in Florida, easy access to the airport and affordable cost of living are also crucial factors. Therefore, most snowbirds look for places within a short drive of Orlando and Tampa airports. Similarly, sites like Fort Myers, Fort Lauderdale, and Jacksonville offer plentiful nearby options.    
Furthermore, those five airports can lead you to many destinations. Hence, they can do more than help people find cheap snowbird rentals in Florida. These places are ideal for a snowbird lifestyle. It explains why many travelers search for areas with the cheapest flights.  
Below is a brief overview spend of the regions for travelers. They are suitable for finding cheap snowbird rentals in Florida:    
Southeast Florida
Southeast Florida is the best region for Florida snowbirds. It features miles of breathtaking Atlantic beach. Also, it has a string of oceanfront snowbird communities on Treasure Coast and Gold Coast. Miami's multicultural urban atmosphere also entices migrators, offering plenty to explore the outdoors.    
Moreover, this region of Florida remains sub-tropical throughout the year. It has average temperatures of up to 70 degrees, even in the colder months. So, you will always get something new to explore here. It's where you can enjoy recreational and cultural activities and reach the Everglades.    
Southwest Florida
The Florida Sun Coast is famous for its stunning sunsets. Also, plenty of snowbird rentals in Florida and idyllic coasts are available here. Still, the area offers a combination of low-key coastal living and urban sophistication.    
Snowbirds from different countries appreciate Southwest Florida's amusements. It provides visitors with points of interest. After all, the place offers museums, art galleries, beaches, and tarpon fishing opportunities. Like Southeast Florida, the average temperature here is 70. Also, this feel allows nature lovers to explore nature and appreciate Captiva Islands.    
Central Florida
It's more than the home to Walt Disney World. Central Florida regions also feature the third-largest state metropolitan area. The site also features acclaimed golf courses plus resorts and theme parks. Moreover, it has equestrian centers, plentiful wildlife, serene lakes, and stunning Atlantic beaches. The average temperatures of the region range from 70-74 degrees.    
Northeast Florida
The oldest city of St. Augustine and Jacksonville's largest town is what you will find here. People also identify Northeast Florida for its beautiful beaches and resort communities. These sites surround the Atlantic shorelines of Amelia Island and Daytona Beach. Snowbirds appreciate northeast Florida's dry and sunny weather. Here, the winter temperature is about 60 degrees.    
Florida Panhandle
The northwestern Florida region features Emerald Coast and Forgotten Coast. These areas are low-key alternatives to avoid some of Florida's most illustrious spots.    
Moreover, the preserved spot allows for appreciating over 200 miles of serenity. After all, it's an unspoiled scenic shoreline of the Gulf of Mexico. Also, the site provides a discreet Old South atmosphere. Still, it features historic Pensacola and the Sunshine State's capital, Tallahassee.
Popular Snowbird Rentals in Florida
Even if many Florida snowbirds have winter destinations, others prefer snowbird rentals. After all, some of these units are more relaxing and enjoyable. Getting cheap snowbird rentals in Florida allows a traveler's adventure. Also, it helps to discover and experience many accessible and inexpensive places.
Thanks to services like VRBO and Airbnb, you can start searching for a long-term rental. You can find snowbird rentals for all budgets and locations. With such an extensive array of options, you can find your winter home within a few clicks.
Besides these services, plenty of local management companies are approachable. They help find rentals all over the State. You only need to launch a browser and type "CITY NAME winter rentals." Moreover, VRBO and Airbnb offer options. Yet local services cater to unique requests and can be more affordable. They can direct travelers to cheap snowbird rentals.
So, where do snowbirds go in Florida?
Hollywood, Florida
For the best pristine beaches and boardwalks, many choose Hollywood. After all, folks treat it as one of the top snowbird destinations. Snowbirds visiting this location get plenty of attractions all at once. It's where travelers can sample sweet treats, buy souvenirs, and watch captivating sunsets. Still, this location provides plenty of cheap snowbird rentals. Hence, migrators make an effort to check it out.
Nestled between Miami and Fort Lauderdale, Hollywood offers fun worlds. It's a peaceful, charming beachside town and a magnificent cultural city. Also, it's where snowbirds love the beautiful sunny days with sand-mixed attractions. Moreover, the area also boasts one of America's first Blue Wave Beach. Hence, it's clean, accommodating, and safe.
Key West, Florida
Do you love enjoying a laid-back beach life experience? If so, Key West is among the top snowbirds places in Florida. Brimming with warmth and fun, it is one of the State's most fascinating locations. The spot also offers peaceful sites for private excursions. Thus, it's an unspoiled spot in Florida that belongs to the best snowbird destinations. Moreover, the area has some of the best winter rentals in Florida, where travelers can stay.
More than its profused watersports, the area is famous for its vibrant nightlife. Plus, its historical sites attract thousands of visitors and snowbirds each year. Duval Street is among the most enthralling streets with cafes, shops, and bars.
Moreover, Florida snowbirds should explore this island for many reasons. It's suitable for people who appreciate the outdoors and culture altogether. Also, it's where residents can learn about legends and maritime history. Hence, it has educational and entertaining spots. Furthermore, since it is close to Cuba, you can see Latin influence in cuisine, music, and art. So here you'll get plenty all at once. Looking for a more unforgettable adventure in Key West? Discover the top Key West things to do!
Naples, Florida
Do you love experiencing a few Florida luxuries? Naples is one of the hottest Florida snowbird destinations for these things. The area features a sophisticated beach running along the Gulf of Mexico. Also, the site has extensive white sand beaches. Still, Naples also has welcoming communities. Together with them, the place offers calm azure waters. The local atmosphere allows visitors to enjoy a laid-back experience.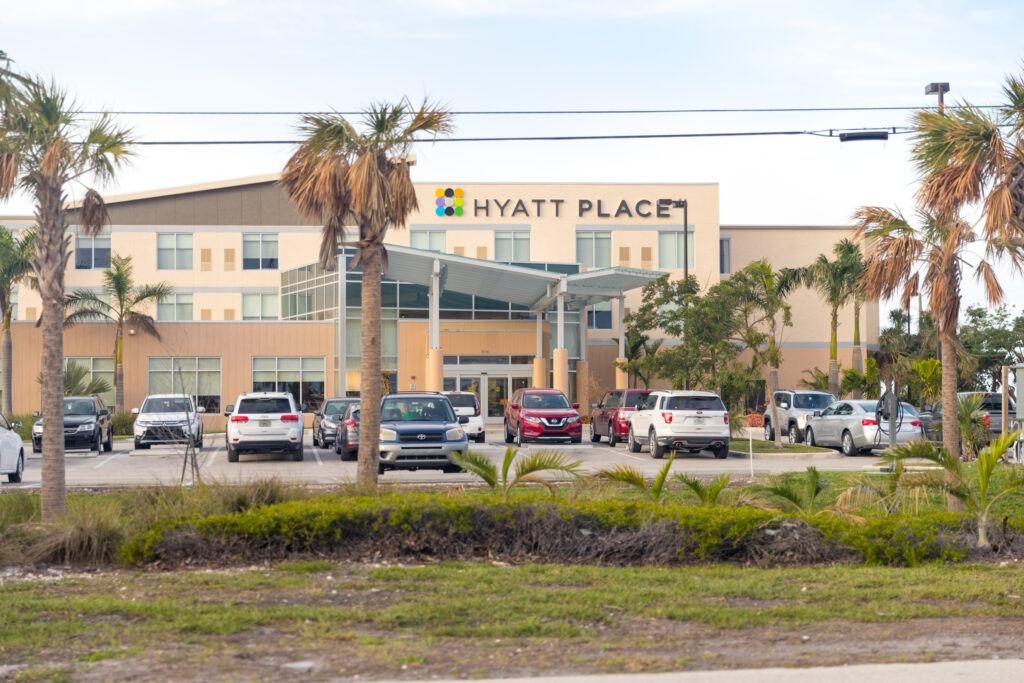 Moreover, establishments will delight adventurers coming to Naples. It's where they can see high-end shops and various things. Often, these places provide antiques, jewelry, clothes, and home furnishings. So travelers looking for sophistication love it here.
Bonita Springs, Florida
The beautiful, friendly, and sunny atmosphere makes Bonita Springs one of our favorites. Between Fort Myers and Naples, it's a paradise for snowbirds that prefer quiet escapes. Besides its accessibility, outdoor adventures here seem endless.
After arrival, Florida Snowbirds can make it to Bonita Beach Park. Also, they can spend their afternoons being lazy and angling. Also, part of it is the Barefoot Beach neighborhood. Inside Preserve County Park, it's a tranquil place to spend hours staying isolated. Here, you could have educational tours while interacting with various wildlife.
Once more, elevate your fashion game and shield your eyes from the Florida rays with our exclusive sunglass collection. Explore the essential accessory for every Florida Snowbird! #ads #commissionsearned
Discover the Sunshine State: Where Snowbirds Flock for Winter Bliss
So, where do snowbirds go in Florida? It's a question with plenty of answers. Can you find winter rentals in Florida? Novice and experienced snowbirds can spend the cold months in Florida. It's because of the Sunshine State warmth and so much more for travelers to experience and enjoy. Hence, seasonal migration (snowbird season) is beautiful despite its hassles. It's when travelers can savor nature while availing of urban amenities. Also, it opens many opportunities for rest and recreation. So it explains why many travelers research cheap accommodation. Folks love to reach and stay in Florida.    
Will you visit the Sunshine State as a snowbird? Please look for each recommended place's benefits before going on a trip. Also, secure all requirements imposed by the government. It's to stay safe and achieve success on your journey. After all, cheap deals on fares and accommodation are only good when you can avail of them. May our post help you plan your seasonal migration and enjoy what Florida offers. Thanks for reading, and please share your Florida adventure with us next time!
Who are Florida Snowbirds?
Florida Snowbirds are seasonal visitors who migrate to Florida, primarily during the winter months, to escape colder climates in their home regions. They seek the Sunshine State's warmer weather and enjoy a temporary retreat in Florida.
What are some common activities and attractions enjoyed by Florida Snowbirds?
Florida Snowbirds engage in a wide range of activities, including golfing, beachcombing, cultural events, and exploring the state's natural beauty. Popular destinations for Snowbirds include cities like Naples, Sarasota, and Fort Myers, where they can experience a mix of urban amenities and natural splendors.
Embrace the Sunshine State with Us
Are you passionate about travel, adventure, and all things Florida? Then you're in for a treat! Join our vibrant travel community on social media and explore a world of captivating content, insightful product reviews, and connect with fellow Florida enthusiasts.   Here's where you can find us:
📌 Facebook: FloridaSplendors Stay updated with our latest posts, events, and engage in exciting discussions.
📸 Instagram: floridasplendors Immerse yourself in stunning visuals of Florida's splendors and be part of our growing Instagram family. 📍 Pinterest: floridasplendors Discover a treasure trove of pins, tips, and travel inspiration for your next Florida adventure.
🐦 Twitter: FloridaSplendor Stay in the loop with real-time updates, travel news, and exciting Florida facts.
Embark on a Floridian adventure with us today, and don't forget to use #FloridaSplendors to share your own experiences. We can't wait to connect with you and explore the beauty of Florida together!