==================
A Caveat and Affiliates
First off, a little caveat: within my articles you will find affiliate links, meaning if you buy them, I get a small commission. Your cost is not affected. In addition, I am an Amazon Associate and I earn from qualifying purchases on Amazon.
And yes, if I say that I recommend a product here, it means I truly believe it is a good product. I refuse to recommend any product that I have not researched and believe to be a good value.
Even better, I provide you with a very clear picture of the product, it's use, and the probable value.
Earning your trust is important to me. I run this website myself and the commissions and donations help support the site.
Sound reasonable and fair enough? Let's continue to the article.
==================
Get Useful Kayak Accessories For Father's Day
Useful kayak accessories are some of the items to check if you're looking for fathers day gift ideas. Whether your pop is a young adult, middle-aged person, or senior, kayaking extras are great to gift. There are products for new paddlers and even experienced ones. Also, they come in various styles to suit unique preferences. So if your dad likes to fish, calm rowing, or tough paddling, there are kayak add-ons that match his needs. You only need to discover what he fancies and needs. That is to surprise him with a thing or two to make his kayaking comfortable and enjoyable.
In this blog post, we will be focusing on some kayaking accessories for dad kayakers. They are excellent for fathers who find kayaking appealing and even those who are good at it. Thus read on to find out more.
Also, before anything else, we say Happy Father's Day to your old man. We wish you and him a grand time together.
Find Useful Kayak Accessories Through Specific Activities
Before you go over different fathers day gift ideas, think about your dad first. What type of kayaking appeals to him? After all, there are unique paddling activities for kayak owners and renters. Although rowing activities happen on the water, various kinds of kayaking are available. So try to understand them better to know which of the kayaking accessories for dad rowers to get.
Usual Types Of Paddling That Folks Find Appealing
Recreational Kayaking. People who go for this are looking for calming experiences or a relaxing day on the water. It's the kind of watersport novices usually start with. They often happen in peaceful rivers and lakes. Yet some do challenging whitewater kayaking on running waters too. Coursing through rapids is something that experienced paddlers do for fun.

Tour Kayaking. It is usually done by experienced kayakers. Also, it takes hours or days to complete this activity. Paddlers put in a lot of effort and need enough stamina to finish tours. That is, even if this type of rowing takes place in pristine waters. Yet, at least, the paddles used in this recreation are lightweight for the most part.

Fish Kayaking. This activity involves catching fish while on a kayak. It could be a quick pastime or take hours to do. The usual spots for it are rivers, lakes, and even oceans where schools of fish dwell. Though this involves using angling equipment, at least people keep what they catch. Also, fishers use wider kayaks with more features.
Extra Considerations
Try to gauge the skill level and foresee the needs of your father in paddling. Stores often sell all types of kayaking accessories for dad oarsmen or paddlers. They have kayak equipment to make people prepared before they go on adventures. Thus try to see them for yourself to get solid ideas on which ones to pay for.
It is in seeing them, wherein you could figure out their practical application. Plus, they come at different prices. Manufacturers designed them for beginners, intermediate, and expert rowers. Some are for care and maintenance while others are for outfitting, storage, and more. In this way, it's best to check them to see which are affordable and ideal for gifting your pop.
List Of Useful Kayak Accessories For Kayaking
Kayaking accessories for dad kayak owners or renters are for sale. In general, they are helpful for the most part and available at reasonable prices. It's only that there are different kinds of recipients during Father's Day. So, with that said, try to go over different kayaking gear and fathers day gift ideas.
If your old man doesn't have a kayak, of course, you can buy one for him for your Father's Day celebration present. Take note that the cheapest recreational models cost around $300. Also, it's at least around $500 for whitewater and fishing kayaks. Yet, for frequent and experienced kayakers, accessories are better to give. They likely have a boat already or have favorite rental services.
Important Extras For Paddlers
Extra Paddle. There's no telling when a person will lose a kayak paddle in the water. So it does make sense to have a spare while traveling. Average paddles often cost $45 to $50 but there are cheap ones at around $30. Because they help with navigation, they are some of the most useful kayak accessories. Thus gifting one is an excellent choice.

Life Jacket. Handing a personal flotation device as a present on Father's Day is a thoughtful gesture. It will let you show that you care for your old man's safety while enjoying a leisure activity. The average ones cost a little over $30 but the good ones are $120 and above. Take note that many survive boating accidents because they wore a life-preserver. So it's very important to have one as a kayaker.

Spray Skirt. This one is optional for paddlers but could be one of the best fathers day gift ideas. You can hand this one to your pop if he doesn't have it. With this kayaking gear, it becomes possible to stay warm and dry on a boat during cold and rainy weather. It provides shelter and prevents hypothermia. For that matter, it keeps a man comfortable and safe from harm's way during his journey on a boat. Even if most of the good ones are over $100, they have shoulder straps and other beneficial features.

Dry Bag. Whether it's recreational, tour, or fish kayaking, this one is an important item to have along. With a dry container, you could keep several things from getting wet while floating on the water. Still, you could use it to keep fish or things that you'd find during your trip. It's only that you ought to buy the kind with the right size to accommodate what your dad wishes or is likely to carry.
Other Useful Kayak Accessories
Bilge Pump. Available as a manual or automatic device, this is to deal with a capsized or flooded kayak. It's one of the good fathers day gift ideas for kayakers because of the help it can provide. This unit discharges water overboard. Automatic models are excellent since they check the hull every few minutes. It will cost $100 for a new one but your dad who loves kayaking will appreciate it. After all, it's an example of functional boat accessories to buy.

Tools For Navigation and Communication. These equipment make for great presents for Father's Day. It's only because they help make kayaking enjoyable and safe altogether. For instance, a waterproof compass and GPS device with a map can keep a person in the right direction. Whistles make it easy to convey messages or call for help without using words. Handheld GPS devices can cost from around $180 to $600 but they are helpful and come with a variety of features. Since it can run out of power at any time, it would be best to have a waterproof and floating compass. As for the whistle, they are cheap at $6 to $15 plus helpful in design. So having them is a smart idea and giving them as gifts is also clever.
Useful Kayak Accessories For Self-Care
To honor fatherhood with kayaking extras, going for items for self-care is also right. The truth is that they may also be some of the best fathers day gift ideas around. After all, some men often forget to take care of themselves when they're having fun. So it would be great to have these for health maintenance.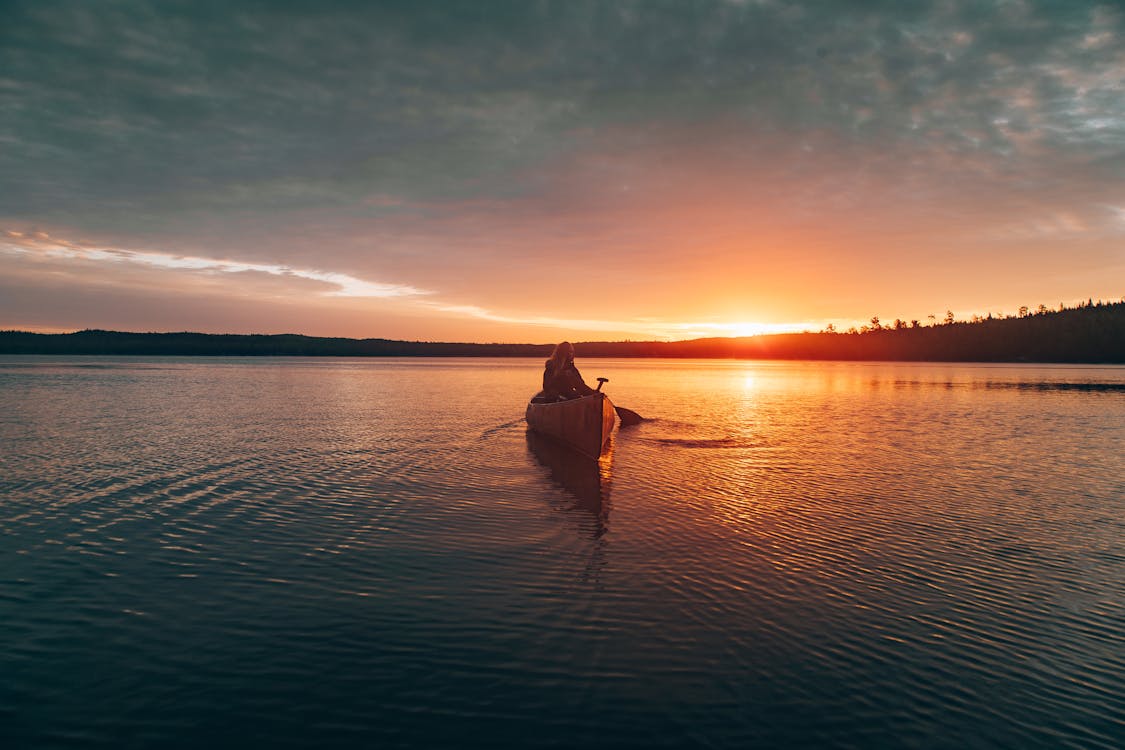 Examples Of Kayaking Accessories For Dad Day Celebration
Swimwear or Rash Guard. This comes in different shapes, sizes, colors, and prices. We can't point out which ones are the best because of their number. But, in most cases, the ones that are worth buying are those that fit, are comfortable, and look good on people. Plus, it would be great if they are affordable. Take note that kayaking is a watersport that can get people wet. Thus it does help to give something to keep a man dry.

Neoprene footwear. These provide warmth for the feet. Since they are great in insulation and they are also excellent in thermoregulation. These shoes and boots are available for the prevention of hypothermia. Providing them as useful kayak accessories makes sense for Father's Day.

Sunscreen. People include it in their fathers day gift ideas since it is very helpful. Take note that kayaking can expose a person to a lot of sunlight. With some sun protection, it makes rowing comfortable and safe. Hydration through drinking water can only do so much. In that way, having sunscreen with the right SPF value helps a lot. What makes it perfect for gifting is that it is affordable at $5 to $40.
In Conclusion
If you're searching for inspiration for Father's Day, this article can help you pick the right gift. In this post, we shared fathers day gift ideas that people can try for this upcoming fatherhood event. Included are kayaking accessories for dad paddlers to improve their boating experience. This is whether he is starting or has years of exposure to the watersport. This write-up has something for every father who appreciates kayaking to enjoy.
So what are you going to get for your pop? Have you decided yet? Leave some comments to share your experiences. Again, Happy Father's Day to your dad and all other fathers out there.
Read More: