==================
A Caveat and Affiliates
First off, a little caveat: within my articles you will find affiliate links, meaning if you buy them, I get a small commission. Your cost is not affected. In addition, I am an Amazon Associate and I earn from qualifying purchases on Amazon.
And yes, if I say that I recommend a product here, it means I truly believe it is a good product. I refuse to recommend any product that I have not researched and believe to be a good value.
Even better, I provide you with a very clear picture of the product, it's use, and the probable value.
Earning your trust is important to me. I run this website myself and the commissions and donations help support the site.
Sound reasonable and fair enough? Let's continue to the article.
==================
Travel To Sebastian Inlet Florida
Sebastian Inlet Florida, in Brevard County, is where you and your loved ones can visit to have a good time. Within the Sebastian Inlet State Park, it is an excellent choice for wandering. Domestic and international tourists there have the freedom to go surfing and fishing. Thus, it's where families and friends try to visit and even frequent during the holidays.
Yet, aside from saltwater angling and riding the waves, other activities are there too. After all, it is the place in Florida that is home to impressive beaches and wildlife. Even so, it offers various attractions to enjoy and moments with historical spots. So, because of these, you may want to add this hotspot to your list of locations to go to.
Reaching The Sebastian Inlet Florida
It's hard to miss, situated in a state park and serving as the boundary of Brevard and Indian River counties. Above the city of Verbo Beach and below the town of Melbourne Beach, it is accessible by land and water. The park with the estuary has marina boat ramps for boaters to use. But visitors often use the main entrance for vehicles to pass. Also, the park's address in the state of Florida is 9700 South Highway A1A, Melbourne Beach. It's pretty easy to spot on the map and directions to reach it are available. Thus, with its location, it's no wonder why so many visit it.
Sebastian Inlet Florida Is Interesting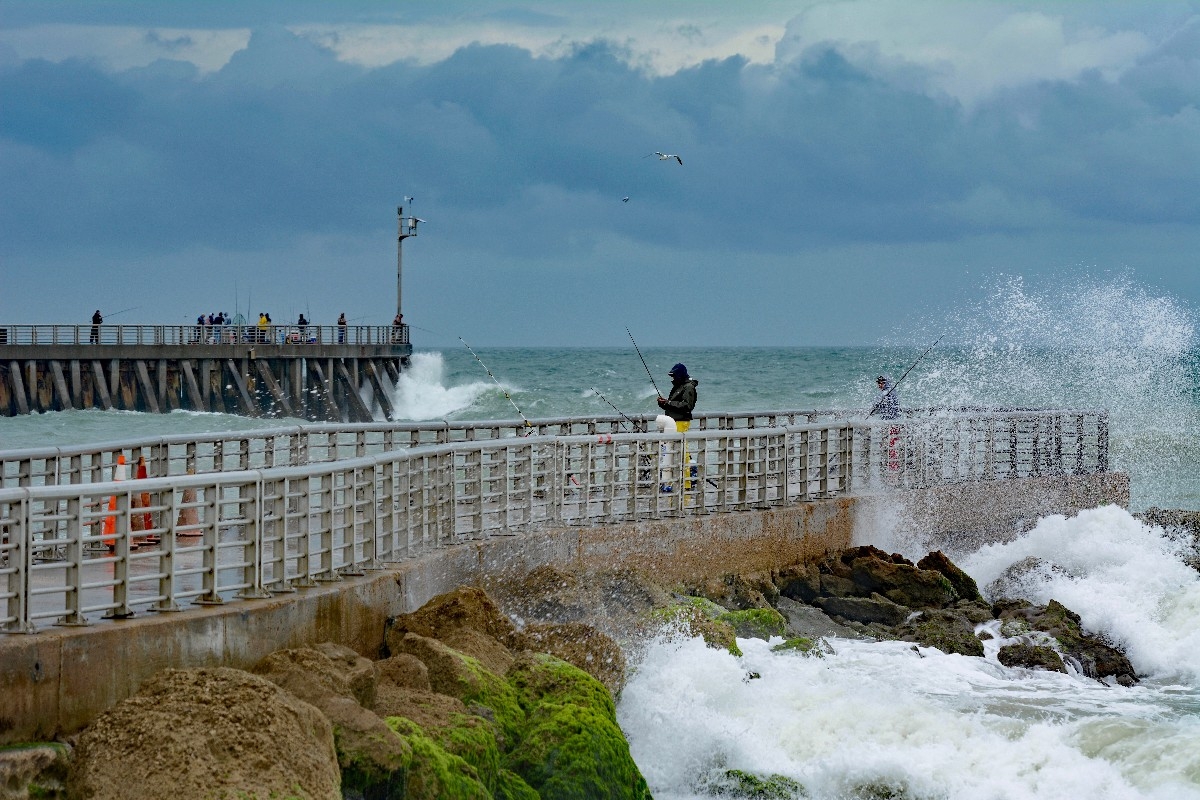 The man-made inlet is an estuary that is 450 feet wide at the cut location and 15 to 16 feet deep. The area has different kinds of animal and plant life all around. So travelers there have plenty to look at, explore, and take pictures of. Aside from the things to do at Sebastian Inlet, its waters are excellent. Its saltwater temperature is around 78 degrees Fahrenheit or 25 degrees Celcius. It means that it is quite cool and comfortable for activities. Plus, this arm of the sea has plenty of swells and the waves are high often at 6 a.m. on the jetty of the beaches. Travelers who love adventures, fishing, and surfing will find this spot awesome. Thus many go to it during their leisure time. Is Sebastian Inlet quiet? Despite that it's in one of Florida's busiest parks, it does have areas where it's tranquil. After all, the body of water is in the park that has 971 acres of land to survey. Also, guests usually appreciate the pristine waters, terrains, fresh air, and wildlife around. So it may even be common for some sites to be still and even meditative while others are active.
Some History And Specifics Of Sebastian Inlet Florida
There weren't many things to do at Sebastian Inlet back then. Also, the history of the bay is long and complicated. But, when talking about it, folks usually point to a settler in 1859 named David Peter Gibson. He attempted to cut a course from a lagoon to the ocean and succeeded in 1872 to have it on the map in 1880. Then, in 1905, Roy Couch came to Brevard County and likely saw the efforts to open the bay. For years, he persuaded the government to see it through. At last, on May 23, 1919, the Sebastian Inlet district came to be. So it was only a matter of time before the spot became a tourist destination after that.
Today, the bay is part of a state park on a barrier island near the Brevard and Indian River counties. This spot between the Indian River Lagoon and the Atlantic Ocean is a nature reserve. It not only has preserved waters but 51 campsites that allow for different pursuits. They come with electricity, water, dump stations, restrooms, and showers for convenience. Thus people take their time to reach the water channel and enjoy it.

Activities And Attractions In Sebastian Inlet Florida
Without a doubt, at present, there are so many things to do at Sebastian Inlet state park and waters. After all, the nature reserve and water form have various features. The park has palm oak habitats, mangroves, and trails with small animals often around. The inlet has two piers on both sides and beaches with quality sand and water. So, with these things, it's clear to see that the place allows for plenty of outdoor activities.
Experiences To Have
Water Activities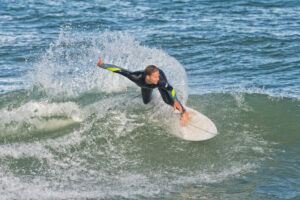 As said, boat ramps and areas for launching kayaks and canoes are available. Boaters can experience brackish, fresh, and saltwater all at once here. Usual boat routes cover different waterways. Included are Indian River Lagoon, Intercoastal Waterway, Sebastian River, and the Atlantic Ocean. There is also paddling to pass by the mangrove coastlines to reach some islands. Canoe and kayak rental opportunities are available at the park's Bayside Marina. Still, it's possible to do angling and not spearfishing on the estuary piers and bridges. So you won't get bored above water with the things to do at Sebastian Inlet. Sebastian Inlet Florida also offers options for underwater exploration. Scuba diving and snorkeling are fine in most areas but never near bridges and in boat waterways. For this one, travelers need to see which channels they have permission to explore first. Yet there are 3 miles of Atlantic Ocean beaches for adults and children to have fun with too. Guests can do seaside swimming, surf, and collect shells for entertainment. It's only that they need to be mindful of beach warning flags and observe common beach courtesy.
Land Activities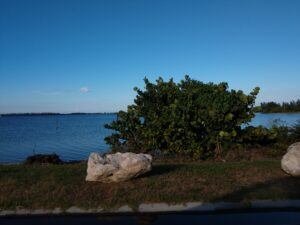 Is Sebastian Inlet quiet? Some would say yes but others wouldn't say that frequented spots are noisy either. It's only that the estuary and the acres of land have varied locations that are active and serene. So guests have the chance to choose which pursuits to go for to get some relaxation and adventures. Campgrounds, picnic areas, and pavilions are there for resting and gatherings. Trails for walking and riding bicycles are also available for nature exploration. So there are plenty of things to do at Sebastian Inlet state park. The park itself is great for camping and having picnics because of the environment. Visitors get the chance to surround themselves with palm trees and sea breeze. The state park in Sebastian Inlet Florida also allows for enjoyable camping experiences. The place permits recreational vehicles and well-behaved pets while prohibiting alcohol consumption. Some sites offer modern conveniences while others cater to primitive campers. Thus it can cater to adventurous backpackers and casual groups.
Other Pursuits
Sebastian Inlet Florida is nearby a few historical spots. Aside from that, it is where there are places like museums that have artifacts to appreciate.
An example of a spot to visit is the McLarty Treasure Museum and Sebastian Fishing Museum. They are open from 10 AM to 4 PM daily excluding the holidays. The former charges $2 for adult admissions while the latter accepts guests for free. The Treasure Museum has artifacts and video clips on the fate of the 1715 Spanish treasure fleet. On the south side, the Fishing Museum details the lives of early Sebastian residents. It also tells the history of the Indian River Lagoon and the local fishing industry. So, with them, visitors get historical tours.

Before Traveling To Sebastian Inlet Florida
This Florida bay is popular and also available are things to do at Sebastian Inlet state park. Yet, before heading to the reserve and hitting the waters, preparations are necessary. After all, going to Melbourne Beach will only become enjoyable with readiness. That is even if the park is accessible and open for 24 hours daily.
So, before heading out, try to check on a few things. For instance, see the fees. Park admission costs $8 for vehicles with 2 to 8 individuals and $4 for those with single passengers. There is also a fee of $2 for more passengers, walk-in guests, and those riding bicycles. Using the boat ramp will cost people $4 with tax. Still, there are fees for reservations and staying overnight for camping.
Since going there means trying out the things to do at Sebastian Inlet, pack well. Carry the right and enough set of clothes with personal items for comfort. Bring food for snacking to avoid competing with guests in dining establishments. Plan your activities so you won't miss out on anything. Thus preparations are imperative when visiting this part of Florida.
In Conclusion
Sebastian Inlet Florida is a beautiful and perfect place for a day trip or weekend getaway. The park has a rich history of Spanish explorers and American pioneers to read about. Now, it's where folks can enjoy swimming, surfing, and other bay activities. Thus if you're after an excellent outdoor adventure, this may be it for you.
When traveling to new places, do your research. Before going on your next vacation, make sure you check out this article for travel tips. These helpful hints will aid you in having everything you need while on the go.
Let us know your thoughts if you have already visited or are planning to visit the Sebastian Inlet. In any case, thank you for reading.
Read More:
Visit Sebastian Inlet State Park
10 Lighthouses in Florida to Visit
Experience Kayaking in Florida Everglades
Top Tips For Bird Watching In Florida
Most Scenic Places In Florida Are Enjoyable
Lakes In Florida To Experience And Enjoy