==================
A Caveat and Affiliates
First off, a little caveat: within my articles you will find affiliate links, meaning if you buy them, I get a small commission. Your cost is not affected. In addition, I am an Amazon Associate and I earn from qualifying purchases on Amazon.
And yes, if I say that I recommend a product here, it means I truly believe it is a good product. I refuse to recommend any product that I have not researched and believe to be a good value.
Even better, I provide you with a very clear picture of the product, it's use, and the probable value.
Earning your trust is important to me. I run this website myself and the commissions and donations help support the site.
Sound reasonable and fair enough? Let's continue to the article.
==================
0 Things to Do in Central Florida for FREE
Looking for things to do in central Florida for Free? Theme parks and major attractions charge large entry fees and that's just the beginning. But Florida hosts many free and low-cost options that many find even more entertaining.
There's so much to see and do in this beautiful state. In fact, there are plenty of ways to do it on a budget.
It's a good idea to call ahead if you're going out. Schedules do change, especially due to the pandemic, but also due to weather and other condition.  In addition, many locations have limited hours of operation and need reservations.
The details below offer year-round enjoyable and entertaining events and experiences. And all these elements are free, so you don't have to spend any money at all. However, please note that many FREE places do have paid items and services which are optional.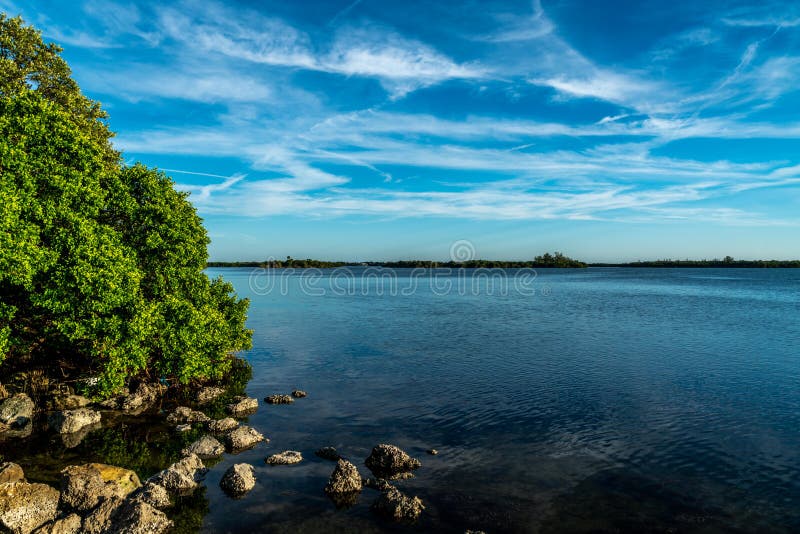 20 Things to Do In Central Florida For Free
Below are the 20 best free things you can do in central Florida. Bring the family along and have a good time.
Outdoor movies are widespread in Orlando and with good cause. Nothing beats watching a movie outdoors on a big screen with your friends and family on a gorgeous night. Bring your popcorn, blankets, and snuggle up under the stars for an unforgettable and relaxing night in Orlando.
Please review each online before going because some of the movie activities are seasonal. Moreover, reservations can occur in advance, and times are still likely to modification.
Check out this link for some possible movies. <Outdoor Movies>.  Your local television station, such as Fox35 News may provide more listings, too.
Outdoor markets abound and provide plenty of things to do in central Florida for free. One of the easiest opportunities to learn about a town while still helping local artisans and producers is to go to a farmers' market. And if you don't buy it, it's a beautiful place to try new things, enjoy the sunshine, and maybe even catch some live music. The majority of outdoor markets are also dog-friendly. Winter Park on Saturday mornings and downtown Orlando on Sundays are two of our favorite outdoor markets.
Due to its distinctive designs and architectural significance, the Winter Park Farmers' Market building is one of the region's most popular tourist destinations. The famous Saturday Farmers' Market is also found here. Moreover, the former train depot's brick walls and wood sliding glass doors are unique.
The Winter Park Sidewalk Art Festival, one of the country's oldest and biggest outdoor art events, shuts the market each third Saturday in March. Thus, if you're in town, it's certainly worth a look, and it's cheap.
Disney Springs, formerly known as Downtown Disney, is a lakeside shopping, dining, and entertainment complex. The vibrant outdoor environment can enjoy without spending any money. Parking is also accessible and is challenging to come by in Orlando. The Lego Store, also located here, provides a wonderland of blocks where kids and adults can lose themselves for hours. Moreover, you won't pay to participate!
Enjoy Disney Springs as one of the things to do in Central Florida for free, but you might also enjoy dining at one of the many choice restaurants while you are there.
The Cornell Fine Arts Museum, situated on the campus of Rollins College in Winter Park, is a must-see for art lovers during their visit to Orlando. The museum hosts a diverse permanent collection of items, as well as rotating exhibits and continuing programs. Owing to the generosity of donors and members, all museum visits, classes, and family activities are free all year.
An exclusive curriculum gallery encourages the child's imagination and thinking abilities through hands-on experiences. While the museum is among the things to do in central Florida for free, the Museum Shop sells various objects, including books on creators and titles written by the organization.
Check out the VisitFlorida site for updates.
A New Year's Eve tradition! Downtown Celebration Town Center offers the best variety of traditional stores and boutiques, as well as a commercial area, with plenty for everybody in the family. Spend time with family and friends when strolling down Celebration Town Center's brick-lined streets.
Disney built this "dream area," which is lined with neon houses and white picket fences. Many visitors come to see the beautiful scenery and stroll around the shore. Self-guided exploration of Celebration Town Center is a perfect way to get to know the place. Therefore, it is the town's entertainment center, with various activities held during the year.
Wekiva Island is an eco-friendly location in Longwood, Florida, that offers boat, kayak, and surfboard rentals along the scenic Wekiva River. Earn the day relaxing in Adirondack chairs, playing tennis, soaking in the refreshing waters, and relaxing to live music. Moreover, throughout the week, admission is free, and on weekends the fee is just a dollar.
The indoor section is now closed due to COVID, but the outside bar is free to everyone. On Saturday nights, listen to fantastic music performed by local musicians. Don't hesitate to stop by the General Store, which has a wide variety of things to take home, including jewelry.
Hollywood Beach is a lively and edgy blend of retro Floridian architecture and cutting-edge hotel and restaurant ideas, ideal for even the most discerning tourist. The extensive Boardwalk and engaging events on the water and sand are the highlights of Hollywood Beach. The path is a relaxing place to take in the sounds of the ocean, the new Atlantic air, and the mild climate all year.
You should rent a pontoon boat or go on a fishing excursion if you want to have some fun on the beach. Special activities and festivities take place on Hollywood Beach. In December, for the Candy Cane Float, one of the world's longest holiday lighting marches comes down to the Boardwalk.
Daytona Beach is known for its rugged, beautiful sandy, and with 23 miles of them inside easy reach, tourists can run, rest, or ride their bikes. Moreover, tourists of all kinds and tastes will enjoy various enjoyable events in the Daytona Beach area.
Golf could be the perfect spot for getting away from the crowds, and Daytona Beach is a golfing hole-in-one. Nearly 20 golf courses are available in the region. Moreover, it has a range of critically acclaimed layouts designed with the assistance of world-class architects. The Daytona Beach Bandshell, located in the north end of the Beachfront entertainment complex, offers free live music.
Orlando's nightlife is not only distinct and exciting. It's also jam-packed with value, thanks to a slew of entirely free activities for tourists looking to view the area from a new perspective! Here's how to unwind for free in Orlando after a long day of sightseeing. There are several free nightlife choices. For example, Pointe Orlando is a full-service restaurant, nightlife, and retail complex set off from Beach Road as an easy entertainment and recreational center.
See the VisitOrlando website for details.
The Ocala is a rare and exciting forest, which provides a year-round regenerating environment. For family camping, mild winters are lovely. Several outdoor opportunities in the forest are only accompanied by water. Excellent springs are available for water skiing, winding water streams, and lakes. It's not surprising that the Ocala National Forest is one of the United States' most widely used National Forests. Any leisure activities ought to be passed or allowed.
On the Ocala River, camping is available all year. Visitors are welcome to remain in most campsites for 14 days and sometimes longer, depending on the season. However, any camps are first-come, first-service.
With its large, scenic nature center and well-kept trails, Tibet-Butler Preserve provides a respite from the dense urban sprawl. There is pleasant expressive walks, ideal for families who want to get their kids outside and listen to a barred owl hoot. One of our favorite aspects is the terrain, which is more than just going in the forests.
There are wooded fields, marshes, and a lovely pool. Before you go camping, stop by the conservation center and learn about wetlands and biodiversity, as well as what's new on the trail system.
Kraft Azalea Garden, located off the beaten track, is the kind of public space that perhaps the average tourist to Central Florida might not know. Go for a quiet walk in the scenic Kraft Azalea to get away from the hustle and bustle.
There is a small parking lot nearby, so you won't have to park in the nearby homes. It's also free to enter, like anything else on this list. So why not come here to take in the lake views while relaxing in the shade of cypress trees?
See the City of Winter Park website for details.
Yes, we know, Key West is not in central Florida. But we included it to highlight the absolute beauty of Florida sunsets from anywhere along the coast.
The sunsets in Florida are beautiful, and residents in two Florida counties believe that is cause enough to rejoice! Any night, a couple of hours before sunset, the crowds assemble. The mood is upbeat: live bands perform, artisans sell their wares, creative artists draw portraits, and performers entertain the crowds.
When dusk falls, everybody appears to take a moment to appreciate Mother Nature's show-stopping spectacle. The band then starts as if on cue. Sunset Celebrations are held at Mallory Dock in Key West. Many people witness the radiant pink and red sun disappears into the Gulf of Mexico horizon at the Key West Sunset Celebration. And obviously, it is free of cost.
Lakeridge Winery & Vineyards in Clermont offers free tours and wine tastings, six days a week. Every quarter, guides begin with a 15-minute video presentation that depicts the growth of Florida grapes through the fermentation system.
The tour involves visiting the processing facility and a breathtaking view of the vineyards where the grapes are produced and processed. Tastings take place at a vast sampling counter, where a variety of award-winning wines are available. The guide and whiskey tasting take about 30 minutes to finish. Moreover, the vineyard holds a free summer concert series of live bands during July.
Well over 40 murals beautify buildings in the downtown area of Lake Placid, known locally as the Town of Murals. It is just the beginning, as there are surprises around every corner in this small town. Small parks and green areas pepper with benches, ideal for relaxing and taking in the scenery. There are also one-of-a-kind carved trash cans downtown: A steam locomotive resting on its wheels, a larger-than-life turpentine bottle, a prison, and lovely butterflies are only a couple of the imaginative trash cans available.
Another of our central Florida visits is worth mentioning due to the rich history and enormous impact visitors find within.
It is located in Maitland and is devoted to the memory of the six million Jewish Holocaust victims. The monument, which makes luminous Jerusalem stone and black granite, is a majestic message telling a sad tale. Before visiting, groups of ten or more must make a reservation.
An exciting show includes numerous items from the period and presents as a self-guided audio podcast of the Holocaust's past. The Florida Holocaust Museum also operates several cultural outreach projects to raise human rights concerns.
One more "not in central Florida" favorite, the Florida Keys National Marine Sanctuary actually celebrates the marine life of the entire state, thereby earning its listing here.
The shallow nearshore waters feature interconnected underwater ecosystems, including fringing mangroves, and are best known for their coral reefs. Divers, snorkelers, and paddleboarders will admire the National Marine Sanctuary. Visitors don't have to pay admission, so load up your paddle or kayak and get paddling.
Orlando, believe it or not, has a thriving and ever-expanding arts and entertainment scene. At CityArts, a gallery group in the Downtown Arts District, you can get a sense of the local art scene. Moreover, it's free to enter and open from 11 a.m. to 6 p.m.  Furthermore, it is a must-see for art enthusiasts visiting Orlando, with many galleries and fascinating exhibits and activities.
Take a ride to Safari Wilderness in Lakeland for an unforgettable nature experience. Safari Wilderness is not the usual safari excursion. They restrict the number of tourists at a time, allowing you to admire the hundreds of endangered species that inhabit the region without having to queue or deal with distracting crowds. For our family, it would be a once-in-a-lifetime opportunity that you will not want to skip.
Conclusion
Florida is no doubt a place to visit for amusement. There are plenty of things you can do in Florida without spending even a dollar. Moreover, try our above mention free things you can do in Florida. Also, please share it with others to enjoy this beautiful place without any worry about money.
Read More
10 Best Beaches for Swimming in Florida 2021
10 Lighthouses in Florida to Visit