==================
A Caveat and Affiliates
First off, a little caveat: within my articles you will find affiliate links, meaning if you buy them, I get a small commission. Your cost is not affected. In addition, I am an Amazon Associate and I earn from qualifying purchases on Amazon.
And yes, if I say that I recommend a product here, it means I truly believe it is a good product. I refuse to recommend any product that I have not researched and believe to be a good value.
Even better, I provide you with a very clear picture of the product, it's use, and the probable value.
Earning your trust is important to me. I run this website myself and the commissions and donations help support the site.
Sound reasonable and fair enough? Let's continue to the article.
==================
Florida may have a lot of vacation hotspots available. But it's visiting Key West and the island chain, linked by the overseas highway, that many endorse. It's only because of the many things that visitors could do in these gorgeous locations. They offer great weather, amazing food, lively water sports, and vibrant nightlife. Thus they make perfect traveler destinations.
The islands or "keys" have a lot of features that excursionists may find enjoyable. Yet travelers are likely limited to visiting a few places at a time. There is no doubt that visitors could only do a couple of activities too. So know your options and plan a trip to Southern Florida for a fun journey.
Here are some of what folks could try doing when visiting the Florida keys.
On Visiting Key West For The Hemingway Home and Museum
If your idea of having a good time is having a historical trip, then this is something that might appeal to you. This
museum
will give visitors the privilege of stopping by what was once the home of a well-known author. There, tour guides show guests the sections of the house, garden, pool, and writing studio. Visitors will encounter many polydactyl cats too. These came from the ones Ernest Hemingway adopted.
Schedule and Fees
The museum is open daily from 9 AM to 5 PM. It is cash only for admission and rates are $17 for adults and $7 for children who are 6 to 12 years old. Kids who are 5 and under can come in for free. People can negotiate the rates to be cheaper if they would come in large groups.
Lido Key Kayaking For A Relaxing Adventure
Riding a boat or kayak and paddling can be quite relaxing. It may allow you to reach places by water and have an interesting journey. This is one of the things you could do if you're visiting Sarasota in Florida. Lido has plenty of open waters and mangrove tunnels to navigate. Thus it is a great nature spot to explore.
While doing some kayaking, you may see some animals along the way. Dolphins, crabs, sea hares, and manatees may surface the waterways from time to time. Yet there are also birds like pelicans and herons that may greet you on your journey. Still, there are sandbars where you could also stop to stretch and even swim.
Travel Necessities and Cost
You can only do Lido key kayaking when you have a kayak, paddleboard, and paddles to use. So this means that you might have to rent if you're a traveler. Also, you may have to search for a tour guide to show you places or tell you stories and help you navigate.
Rentals often cost $45 per person. Tours vary in price because of the unique demands and offer available.
Paradise Adventures
charge $80 for those interested in private tours. Guided or group tours in the mangrove tunnels cost $59.
Visiting Key West To Access The Mallory Square Is Good Too
Every night festivities or the sunset celebration happen in
Mallory Square
. When you're in the area, you will see street performers, food carts, art, and other attractions. You are likely going to meet thousands of tourists because it's a favorite social spot. It's even right to say that it's a commercial hub too.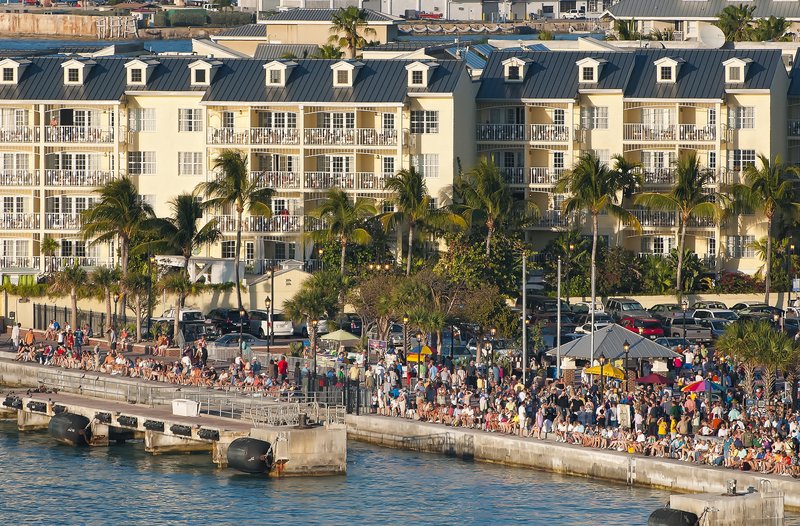 Have Fun From AM to PM
But it's not all about spending enjoying the evenings and spending the night here. There are some interesting locations to see during the day too. Here are some other things to see and do there:
Check out the scenic views and national landmarks. Visit the Key West Lighthouse, Shipwreck Treasure Museum, and Seaport. They are great locations for sightseeing and learning some history. The Southernmost Point and Crowne Plaza La Concha Hotel are popular spots to try too. They are excellent for picture-taking and experiencing the sea breeze.
Going for a food trip. You have the option to dine in different kinds of restaurants or have food delivered to you.

Antonia's Restaurant

which has been serving Italian cuisine for 30 years is a good choice. If you need pastries, artisan bread, or want to have food sent to you, there's the Old Town Bakery. Since you're on a beach, you might as well try seafood too. The

Half Shell Raw Bar

has your oyster and fish needs covered.
Discover the local wildlife. There are so many animals in Florida and some of what you can see, pet, and even cuddle are here. You can try the Monroe County Sherrif's Petting Zoo to access many creatures for free. To view aquariums and even swim with the marine life, you could visit the

Theater Of The Sea

. It costs $44.95 for those who are 11 and up and it's $29.95 for children 10 years old and below.
Getting In
Guests can book flights to get to the Key West International Airport. For those who want to go by boat, there is also the Key West Express to take. If you don't mind taking stops or want to go for land travel, you can drive from Miami to the destination.
Going To Siesta Key For Watersports
Something that may be as enjoyable as visiting Key West is traveling to Siesta Key. It's an 8-mile, island barrier filled with powdery sand beaches and clear waters. People who visit often do more than picture-taking, sunbathing, and swimming. They try these activities for leisure:
Booking The Best Things To Do In Siesta Key
Companies like
Siesta Key Watersports
are open to taking reservations. Their jet ski rental costs $119 for an hour and it's only $399 for 4 hours. But for this, guests will have to secure a safe boater's card first to be on a jet ski. Parasailing is at $109 for the standard package to get lifted in the air for scenic views. Sunset tours and those with sandbar hopping and drinking are available. These are at $60 to $65 for adults.
Other companies also offer boat or paddling tours like Lido Key kayaking. It's because the Siesta and Lido islands are not that far from each other. Thus tourists can also book adventures on an island for a day and transfer later for further fun.
Appreciate Nature In Cedar Keys
Like in the other islands of North Florida, there are many things to do in Cedar Key FL. As sites like TripAdvisor would suggest, the place has many nature spots to admire. The preserved surroundings, wildlife, artifacts, and vegetation are worth checking. Thus, if you are a conservationist or want to enjoy the earth, visit this island.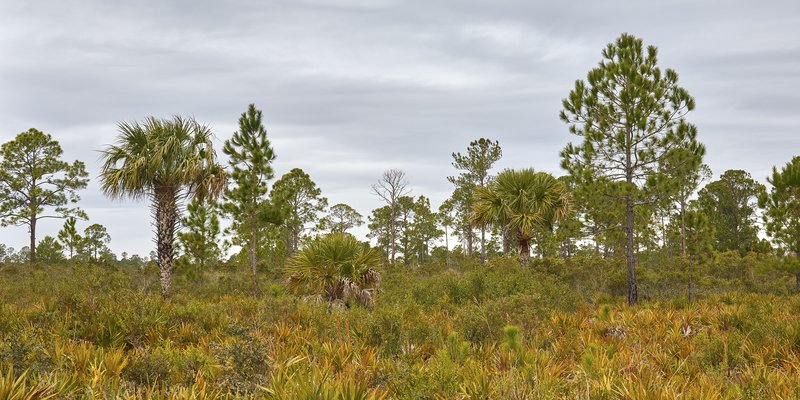 Going here will likely give you a different experience than visiting Key West. That's because this key has spots that are often serene, historical, and perfect for hiking. Examples are the Cemetery Point Park, Historical Society Museum, and National Wildlife Refuge.
Specifics
The Cemetery Point Park is where visitors could fish, swim, and even go kayaking. It's got a sandy shore, clear waters, and fitness trails for picnic trips and adventures.
Open only for 4 hours on certain days of the week, visiting the Historical Society Museum is a treat. It's where you could access old photos, videos, and memorabilia of all things about Cedar Keys. The entrance fee is $3 only for adults and it's free for the kids.
The Cedar Keys National Wildlife Refuge offers a lot of sightseeing opportunities. Visitors may see exotic and rare birds, reptiles, fishes, and even crustaceans. Even those who care about plants will enjoy the vegetation. They are all in their ideal habitats. There are even trails to take for leisure strolls.
In Conclusion
It's clear why many recommend visiting key west and other Florida keys. Their features make them perfect getaway destinations. Locals and foreigners may enjoy going to them, regardless of their interests. The tourist attractions and activities in the keys are so many. There's likely an adventure on every island for everyone.
Yet it pays not to be hasty to try out things. Do some research about the various Florida keys before anything else. With planning, one can expect to have a great vacation later on.
Read More: