==================
Florida Splendors is supported by our audience. When you purchase through one of our links, we may earn a small affiliate commission.  As an Amazon Associate I earn from qualifying purchases. Your cost is not affected.
Everglades National Park In Florida For Adventures
Plenty of visitors go to the Everglades National Park in Florida to take a break from the modern world. It's also where folks go to have interesting and meaningful adventures in the wild. Freshwater swamps, large stretches of sawgrass, and mangroves surround the wilderness. Distinctive and endangered flora and fauna are over the wetlands reserve. These allow for opportunities to get in touch with nature. So, with the ecosystem alone, guests get to enjoy.
Yet it's not all about seeing and being with the special and critical species and habitats. Rather, the 1.5 million acres of land also have stories to tell. Plus, different regions of the park have options for tourists to try new and old things for fun. Local tourism made Everglades National Park activities possible for guests. Thus, for relaxation, wholesome escapades, and narratives, this park is one of the best. It's the place that many consider a top tourist destination.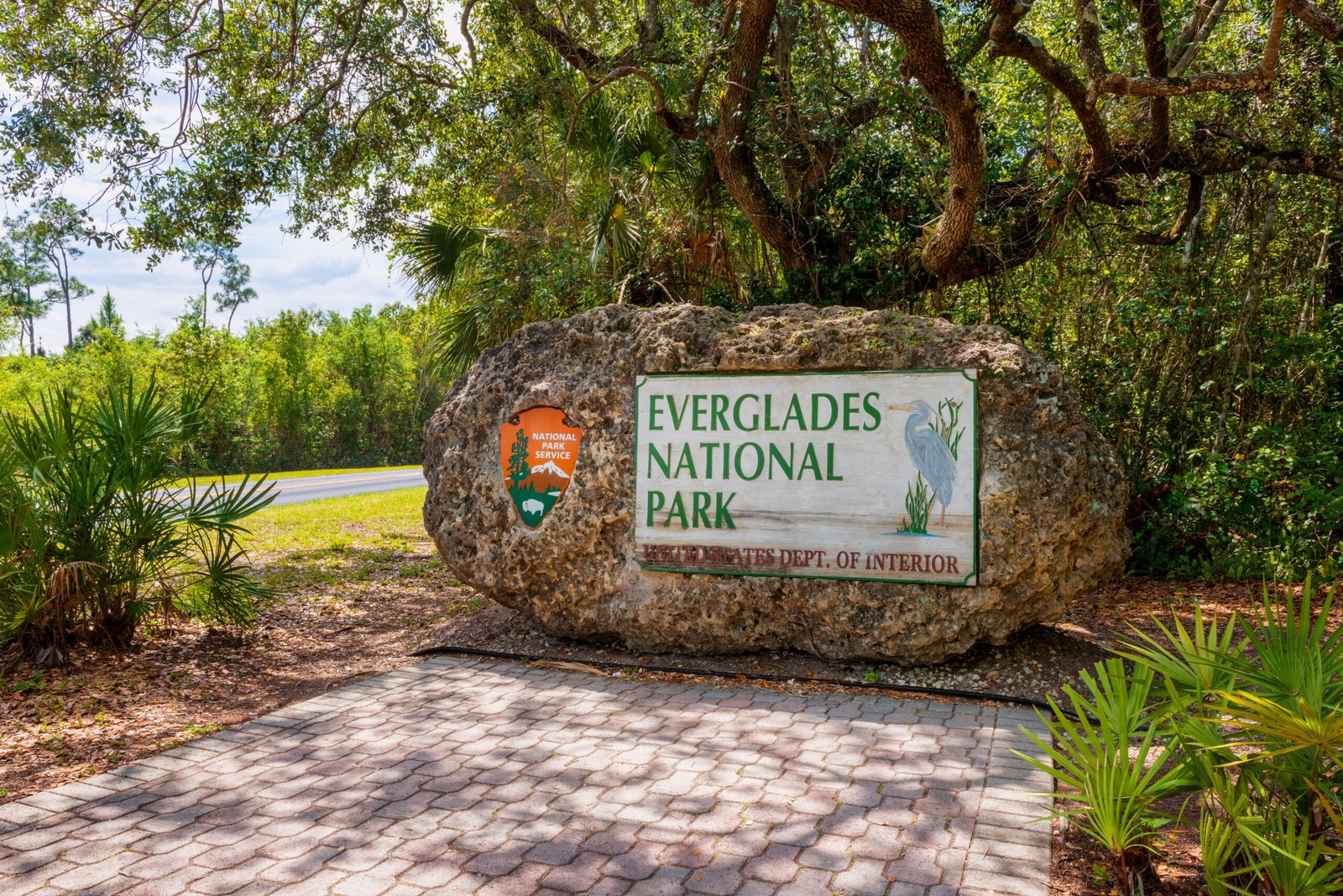 Quick History About The Park
Before today's beautiful and pristine landscapes, the Everglade National Park was different. Its environment used to have desert animals and plants yet by and by became wetter. Due to climate changes, large prehistoric animals turned extinct. Humans came, made tools, and survived. Modern-day creatures and vegetation also surfaced little by little until they became many. But the place wasn't ideal for human recreation and even habitation in the early days.
There weren't many things to do in Everglade National Park years ago because the area had many issues. There were constant flooding and continuous degradation of wildlife. A landscape architect named Ernest Coe made efforts to have a national park in South Florida in 1928. By 1934, congress passed laws to have the park established. It was December 6, 1947, when the government set the Everglades National Park as a nature reserve.
Reaching And Roaming The Everglades National Park in Florida
According to the website of the National Park Service, the address of the park is 40001 State Road 9336. That is in Homestead, Florida. But there are three ways to get to the place. That would be because there are three entrances situated in three cities. The Homestead entrance is the main one that leads to the northern part of the park. There are also the Shark Valley and Everglades City entrances. Getting to them requires a vehicle to ride since public transportation isn't available. So it takes planning to get in and around Everglade National Park Florida.
The park has three information offices where guests can get help too. They are the Ernest F. Coe, Shark Valley, and Flamingo visitor centers. The different entrances mentioned lead visitors to one of them.
Things To Do In Everglade National Park
This national reserve in Florida is a huge place with about 2,400 square miles of land. In the expanse, there are plenty of chances to have a good time. Various environments during the wet and dry seasons allow for many outdoor activities. Examples are hiking, bird watching, biking, and camping on the land. There is also fishing, boating, kayaking, and canoeing on the water. Plus, there is so much more to enjoy once you're inside. In this way, it's easy to say that there are plenty of things to do in Everglade National Park.
It's a place where there is diverse wildlife. In there, you have forested or mangrove areas, tropical hammocks, and sawgrass fields. It's easy to see or mingle with birds, alligators, crocodiles, bobcats, and fishes there. Visitors only need to plan their trip first before reaching the park. That is to set their activities beforehand and only think about leisure after.
Hiking and Cycling In The Everglades National Park In Florida
As part of the things to do in Everglade National Park, guests can try best hiking trails in Central Florida and riding their bicycles. That is on their own or while tagging along with other travelers. That's because there are plenty of trails to take and tours to avail. What's best about these trails is that they are short yet tell stories about how the park came to be. While on a land tour, travelers may even have the chance to hear narratives and lessons about the park. So hiking, trekking, and cycling enthusiasts can enjoy it so much when visiting it.
There are Pine Island, Flamingo, Shark Valley, and Gulf Coast trails to take. They are often accessible to wheelchairs but don't always allow bicycles. Some are self-guided and may lead to different types of mangrove plants and trees. Others bring people to sawgrass marshes. These are where many birds, alligators, and turtles are at. Thus travelers can make the most of their travel gear and cameras when they are in the park. After all, there are a lot of things to see and experience.
Tram Tours and Bicycle Tours
One of the Everglades National Park in Florida concessioners is Shark Valley Tram Tours. It provides a tram or train-type vehicle where guests can have an educational tour that is 2 hours long. Yet, in the middle of it, tourists get the chance to stand on a steep observation deck to have a great view of the park. But the company also has self-guided bike tours for those with or willing to borrow bicycles. That is for a trip that lasts for 2 to 3 hours with stops between for sightseeing. Thus there is also an option for individuals who wish to have excursions at their own pace.
Often, Tram tours cost $28 for adults, $15 for children, and $22 for seniors, and are subject to availability. Daily bike rentals are $22. Either way, folks recommend morning trips due to the possibility of thunderstorms. That's since they often happen in the mid to late afternoon. Also, authorities prohibit feeding and disturbing the animals.
Slough Slogging In The Everglades National Park In Florida
This is also a unique pursuit that folks can near some of the Florida hike trails. Rather than passing dry places, this one involves going off the trails. To be specific, it's a wet hike to the swamps to experience the everglades well. With the help of park rangers, this type of tour allows people to see the wetlands in close range. It means having the chance to blend in with the greens and to see some animals very close.
Everglades National Park In Florida Boating, Canoeing, and Kayaking
The park allows for boating, paddling, fishing, and birdwatching. But, before tourists could enjoy these things, they need a park pass for entrance first. Aside from that, those operating their boats need to have a boating certificate too. It's for the park's assurance that guests will help in taking care of the place by using the marine areas right. Still, the boating routes and zones are excellent for angling and journeys. The river waters are pristine and filled with all sorts of wildlife. Aside from seeing or catching fish, guests may even try birding due to the variety available.
The Florida Bay is perfect for paddling on canoes and kayaks. Though the waters may be tough at times at there are low tides, it's free of mosquitoes. It's also where folks can go fishing and enjoy scenic areas at the same time. Still, there is the Nine Mile Pond and Noble Hammock waters. From the main park road, these could lead to creeks with mangroves where there are narrow paths and turns. Yet they are worth checking because of the birds, alligators, and other animals to see. So the park offers so many for those who want water excursions.
Flamingo Adventures
This company is a concessioner that offers kayaking and canoeing opportunities. That is to guests visiting the said Florida national park. They make 2 to 3-person canoes and single plus tandem kayaks available for rent. For 2 hours, the prices range from $20 to $28.50. For 8 hours, it's $45 to $55. That is to take either water vessels for adventures in the Florida Bay and beyond. But there's a
map
to find out which routes to take and avoid. Also, there is an option for overnight travels that involve camping in the wilderness. So it is not strange why people contact it when they plan their trip to the everglades.
Everglades National Park in Florida Fees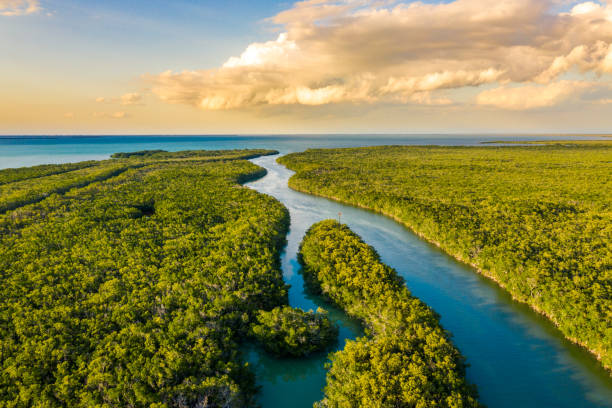 Getting in requires entrance fees too. The park charges people walking in or on their bicycles $15 per entrance of one person. But those 16 and younger can enter for free. For the chance to have a year of unlimited entrance or the annual pass, it's $55. These fees are payable at the park entrances. There is also a site pass selection online at
recreation.gov
to access the location.
It's $30 per vehicle and $25 for motorcycles but good for a week from the ticket's date of sale. Vehicles with large sitting capacities and often used for tours get charged $100 to $200. Thus there are flexible options for visitors.
In Conclusion
The Everglades National Park in Florida is a great place to visit for the holidays. It exposes travelers to beautiful wetlands, open fields, tall grasslands, and lush forests. That is with cool, fresh air. At the same time, the place allows for seeing and even feeding different birds. It is also where creatures like alligators and crocodiles co-exist. It's not only with one another but also with other animals. So visitors will likely see a lot to appreciate and keep memories of when they visit the park of the everglades.
There are fees for some of the things to do in Everglade National Park but they are worth going for. After all, they allow for meaningful experiences. It's only that, before going on a trip there, travelers need to plan first. In that way, they could enjoy doing as much as they can with what time they have for leisure.
Read More: